Home
Builder's log
---
Andy Werback's Skybolt Project : Making small parts
02 - 6 - 2015
After getting a truck load of stuff home, the next step was to sort through it. We donated a pile to Gavilan College's Aviation Department, leaving just enough space to work in the garage. Airplane work was frequently interrupted by work on the Lancair, but over the next few months were mainly spent in making small parts - aileron hinges, bell cranks, idler, and parts for the I-struts. A little Meco acetylene torch was ideal for the welding, and a Milwaukee PortaBand was the main cutting tool - it does a really fine job on 4130 steel. The bench vise and little brake were definitely not ideal for making bends, though.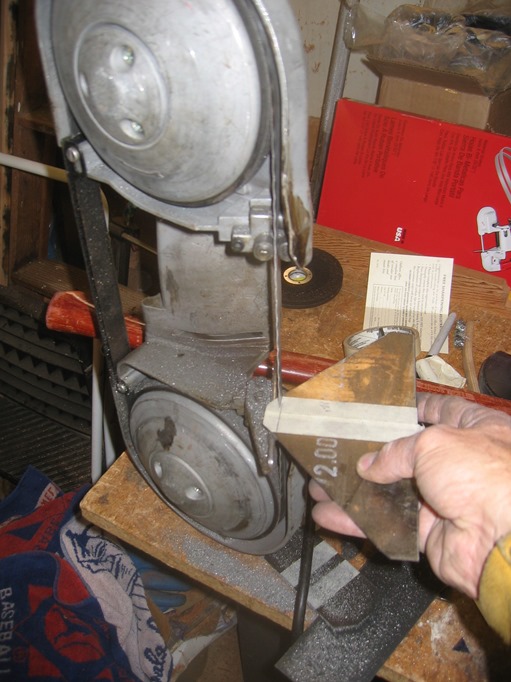 Using the PortaBand to cut along the dotted lines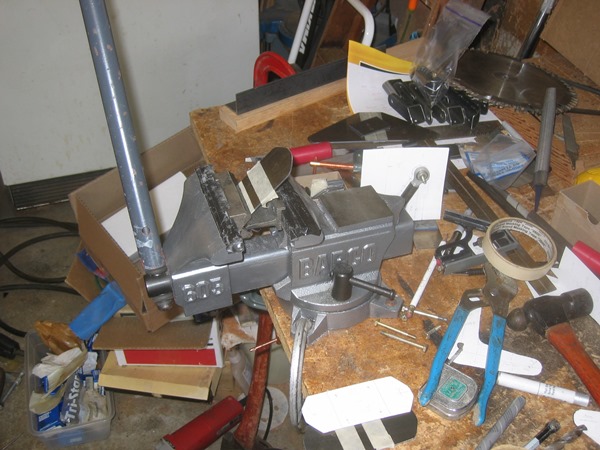 Bending parts with the vise and an 90deg angle tool... couple of blisters from tightening the vise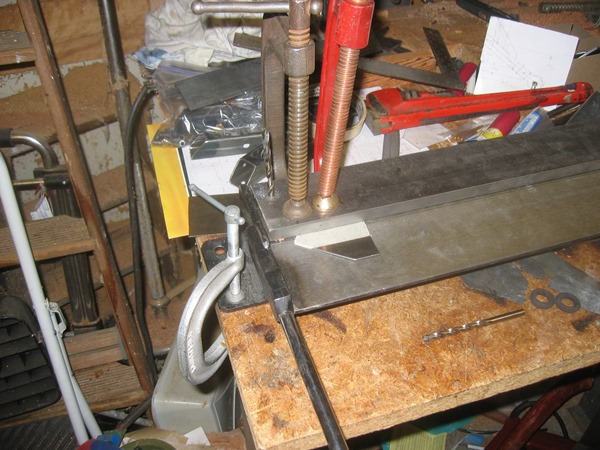 And the little bench brake wasn't much better, but it got done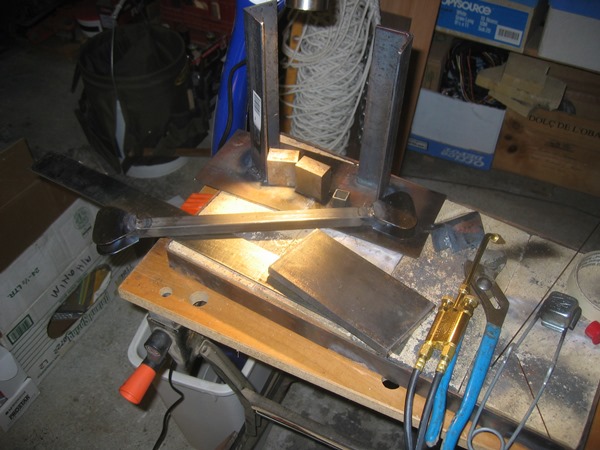 Welding up the aileron pushrod idler arms - Meco torch is nice for small work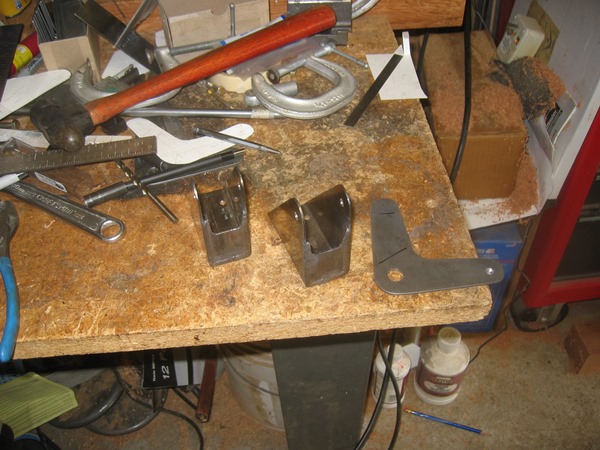 Aileron bellcrank and mounting brackets ready for some primer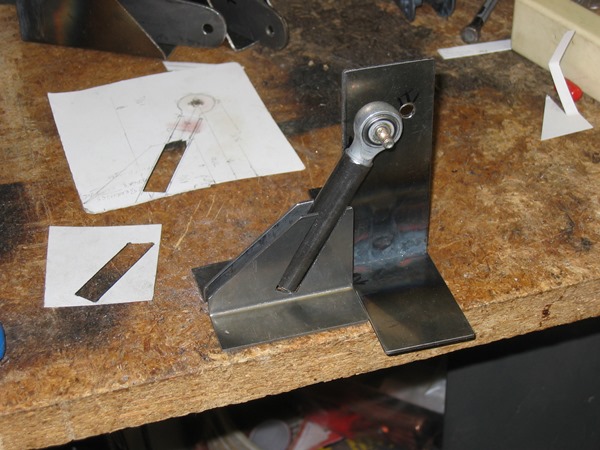 Aileron hinge brackets fitted for welding (will be clamped on a steel plate)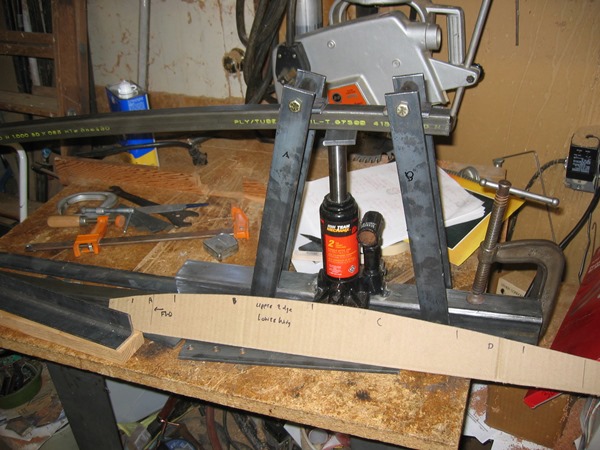 The 1" square tubing for the I-Struts is shaped to match a rib. Lots of hydraulic pressure was required (or lots of heat)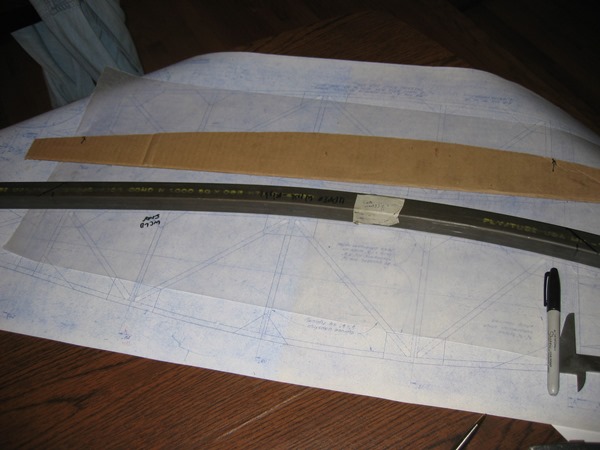 Finished part labeled and matched up to the rib shape
---
Home
Builder's log
---
All content not otherwise protected is © 2004 - 2023 by Andy Werback
EAA Chapter 62 provides this builder's log as a service to its members so that those who would like to build an aricraft can learn from those that do.
Questions and Feedback can be sent to Webmaster.
---
Web hosting donated by Hurricane Electric.