Home
Builder's log
---
Andy Werback's Legacy RG Project : Tail Feathers
05 - 31 - 2015
The build shop gives you a kit that's structurally complete, but missing all the details. Now comes the hard part - making all the straight pieces and edges really straight, making the elevator and rudder gaps straight and even, filling in all the little visible areas at the end of the horizontal tail spar, inboard edges of the elevators, making all the skin joints smooth, cleaning up the horizontal-fuselage fillet, making all the access panels fit properly, ETC. ETC. If you can see it, feel it, or move it, it needs to be nicely done.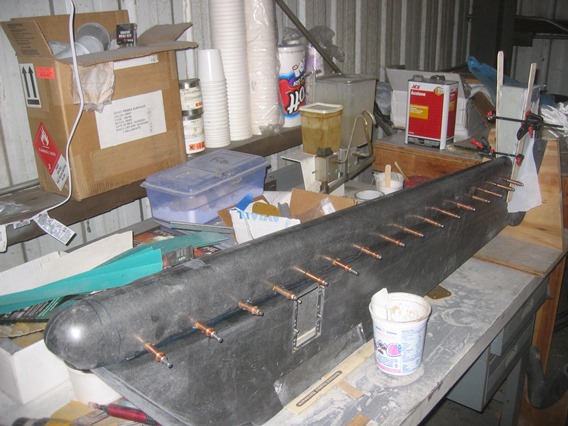 We start by finishing the rudder assembly that was cut off at the build shop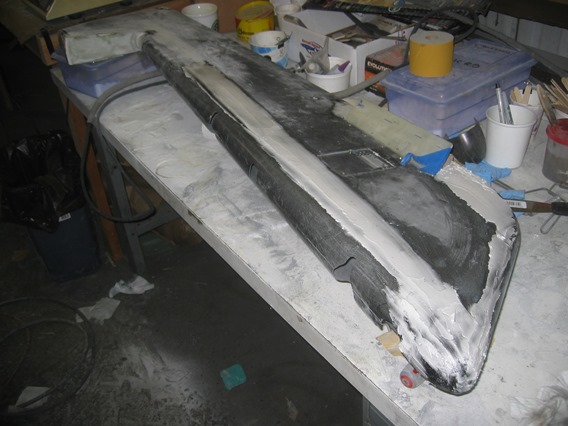 There is a lot of filling and sanding to make it flat, not to mention fitting it to the vertical stabilizer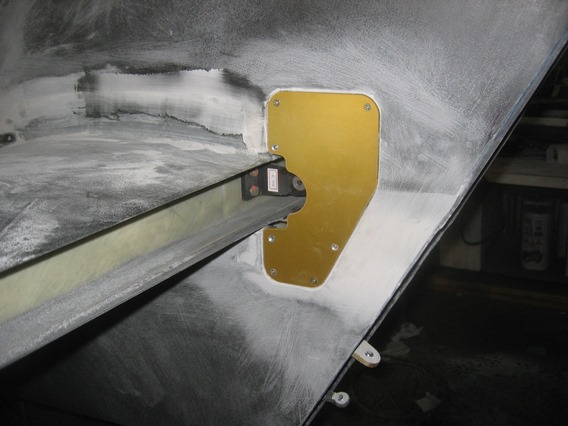 Then there are a couple of access panels to fit and install nut plates. The recess around the plates have a lot of voids that need to be sanded out and filled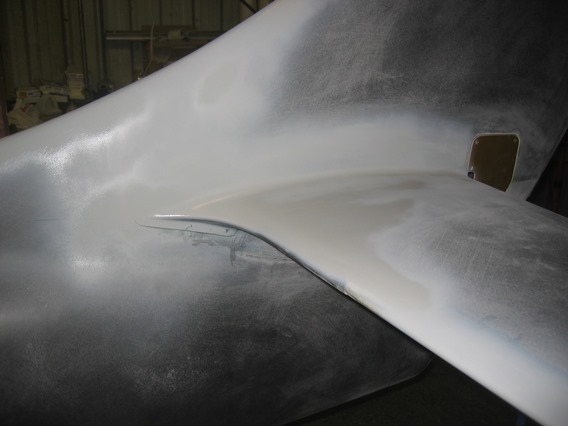 After installing the leading edge fillets and filling/sanding, a little primer helps to find spots that need more work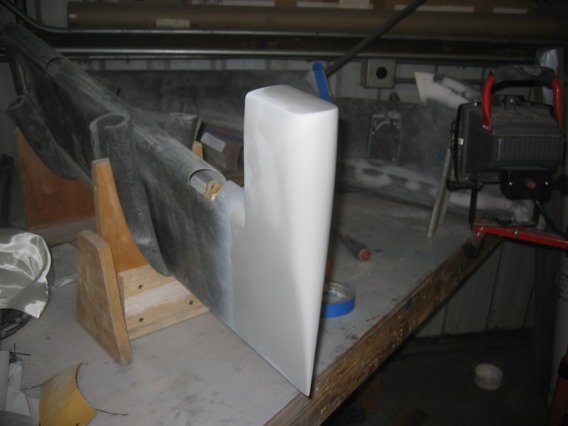 Meanwhile, the elevators get the same treatment as the rudder - making them fit nicely and filling in low spots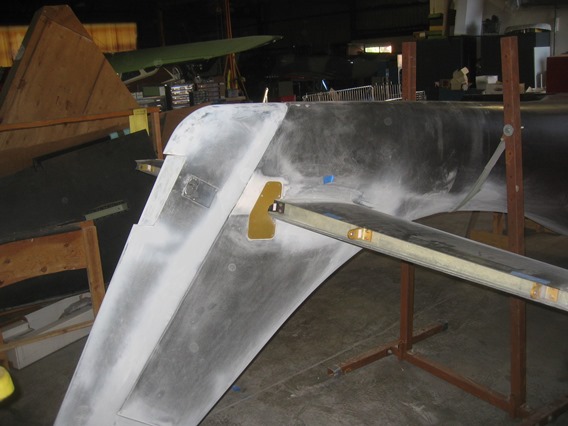 The rudder gets more fitting when the fuselage is upside down.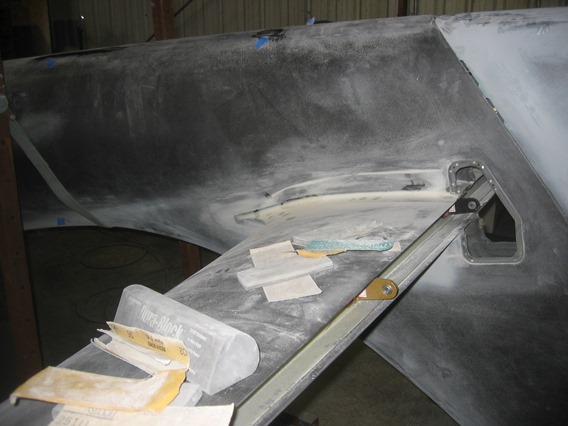 Also working on the bottom of the horizontal stabilizer-fuselage finishing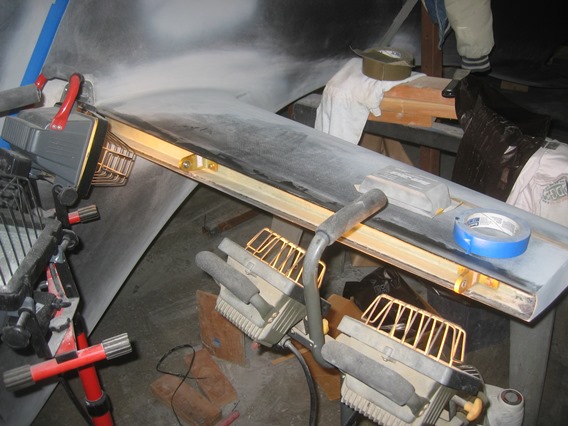 It turns out that we need to widen the gap between the horiz and elevator, so a little strip of carbon is added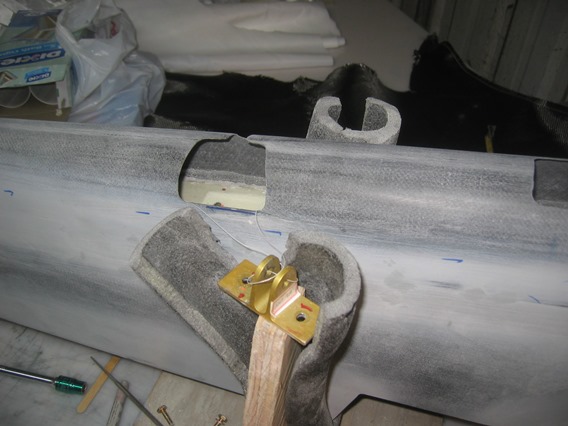 And the rudder hinges are a little off center, so the middle one is shimmed to line them up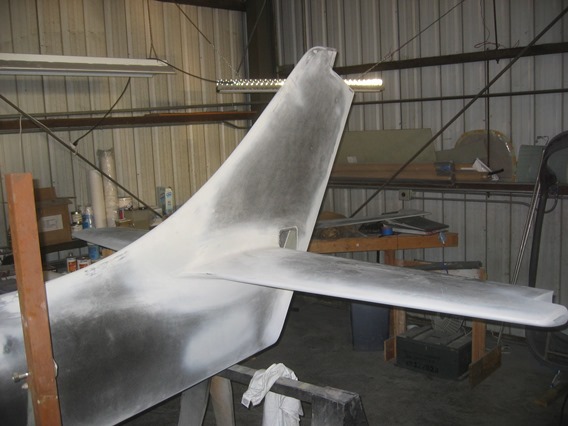 The tail is starting to look like it's supposed to.. but not done yet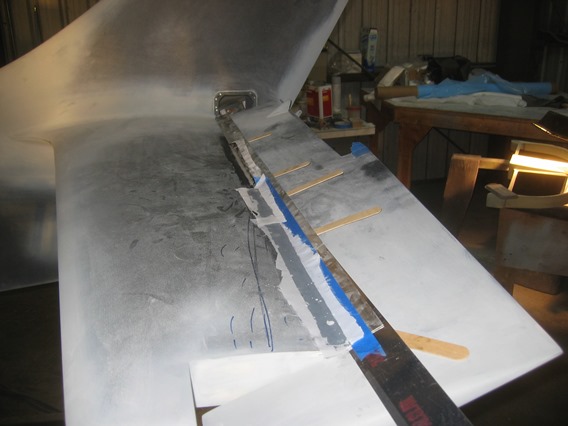 We need little more gap on the top too, so adding some carbon, sanding for a straight and even edge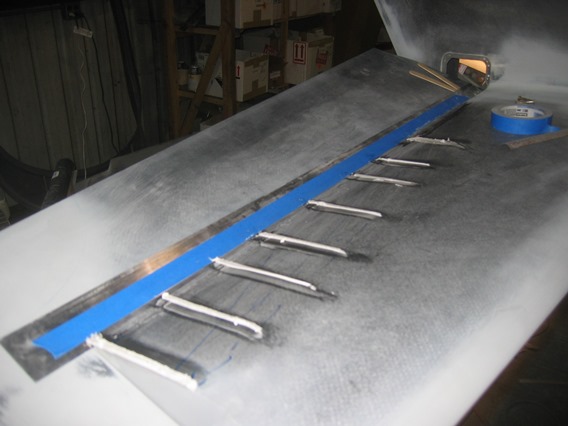 Since we just want to add a little micro, some thin beads of micro are put on, sanded to the approximate thickness, and used as guides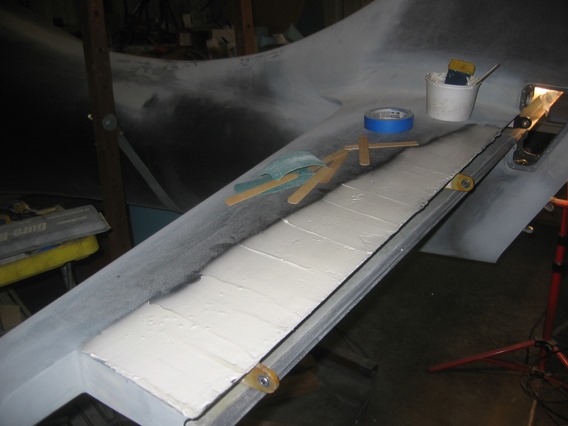 So that we can put on just about the right amount of micro - saves a lot of sanding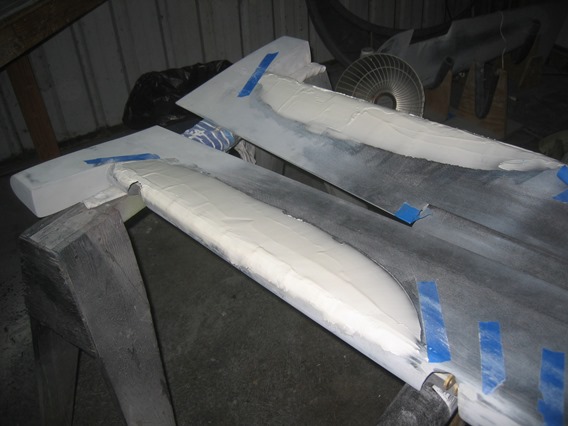 Similarly, the surfaces of the elevators are built up a little to make them straight when sanded to fit the elevator. The elevator must move full travel with a consistent gap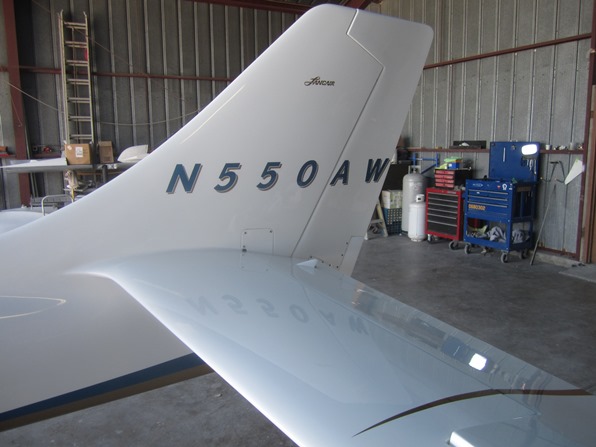 Unfortunately, there don't seem to be any "intermediate" pictures, so hopefully this will help
---
Home
Builder's log
---
All content not otherwise protected is © 2004 - 2023 by Andy Werback
EAA Chapter 62 provides this builder's log as a service to its members so that those who would like to build an aricraft can learn from those that do.
Questions and Feedback can be sent to Webmaster.
---
Web hosting donated by Hurricane Electric.