Home
Builder's log
---
Andy Werback's Legacy RG Project : Lancair Build Shop
05 - 31 - 2015
Late in 2008, we put all the parts on a trailer and drove to Redmond, OR. It gets cold there. We parked the trailer in the snow Sunday evening, drove through the fog and icy road everyday, and came back with the trailer driving over ice and destroying a couple sets of chains.
The 1 week build shop costs a few bucks, but it saves building jigs. And, you get an airplane that's structurally complete with adult supervision, which is sort of nice. It's basically 5 days of sand, flox, eat, sleep and repeat!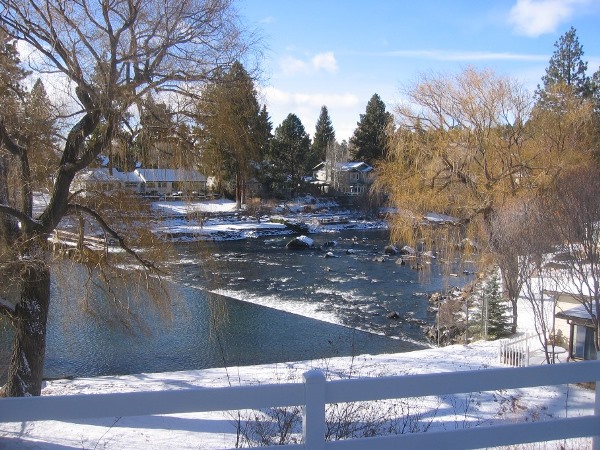 We arrived in Redmond on a cold, clear day. That didn't hold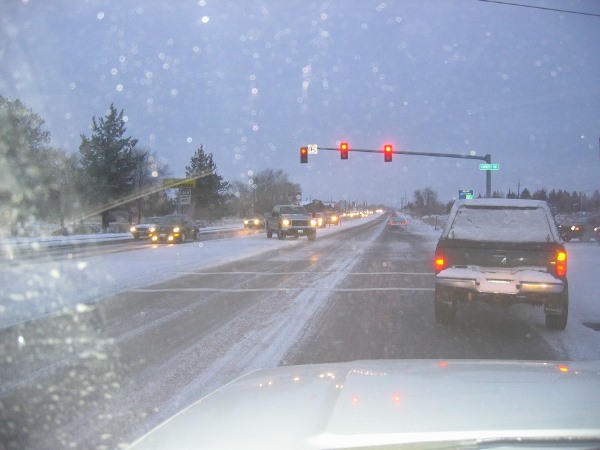 This was more typical - fog and ice, every day for the week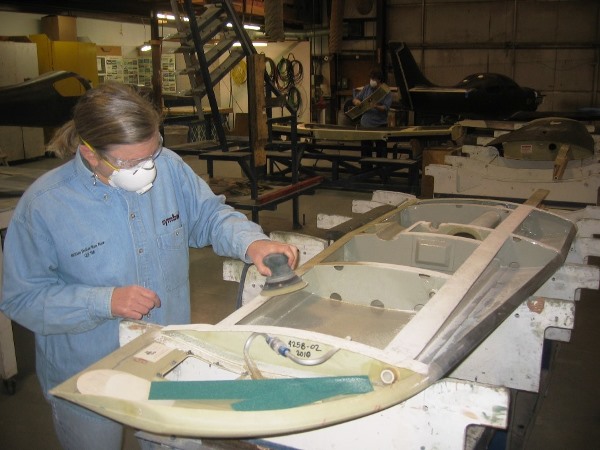 Sam sanding the bonding areas for the wing assembly. Note sealant already installed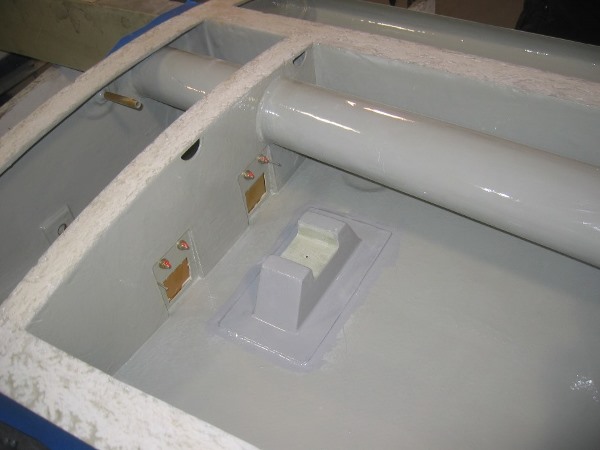 Detail of the slosh tank and baffles. The tube is for the aileron pushrod; The bracket is for the speed brake box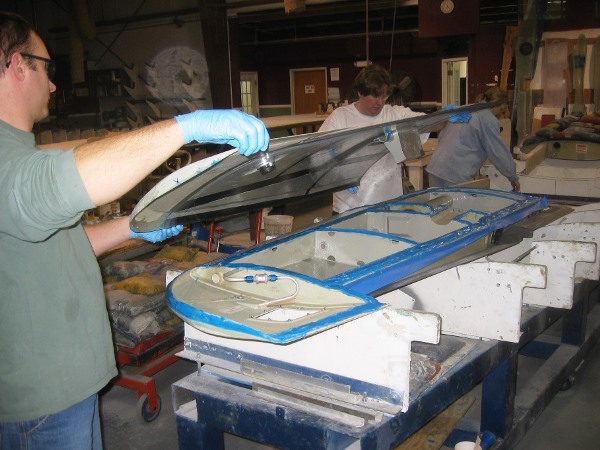 Justin and team have the Hysol spread out and are bonding the wing top skin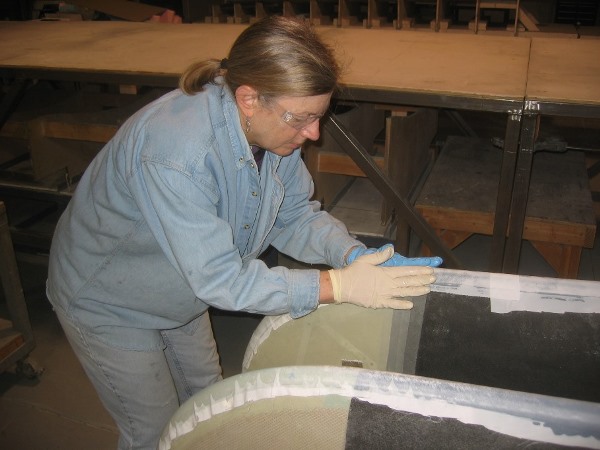 Sam applying the leading edge reinforcing tapes to complete the wing assembly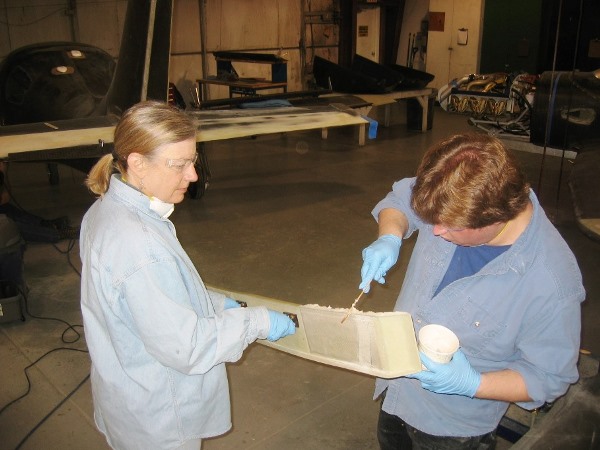 Sam and Brett floxing the main spar reinforcing plate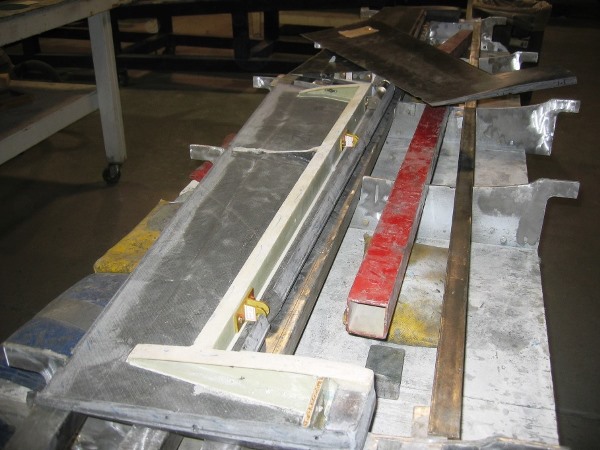 Elevator ready for assembly on the jig. Note balance weight installed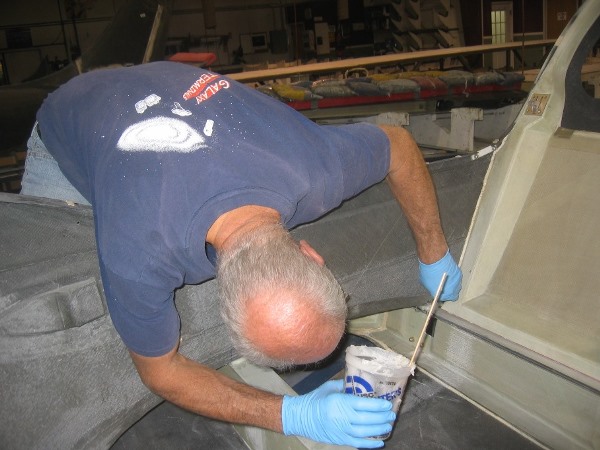 Andy cleaning up flox when bonding the wing center section to the fuselage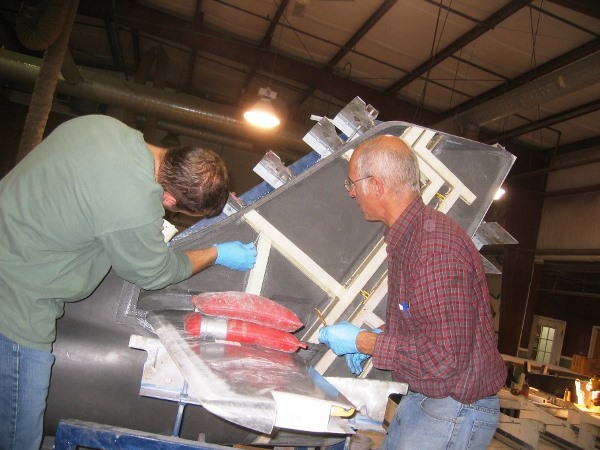 Justin and Andy installing the horizontal stabilizer in the jig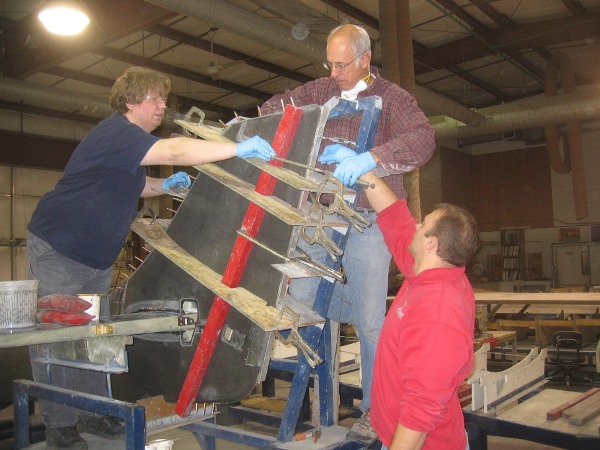 Almost done - last piece is the aft fuselage/rudder skin and some reinforcing tapes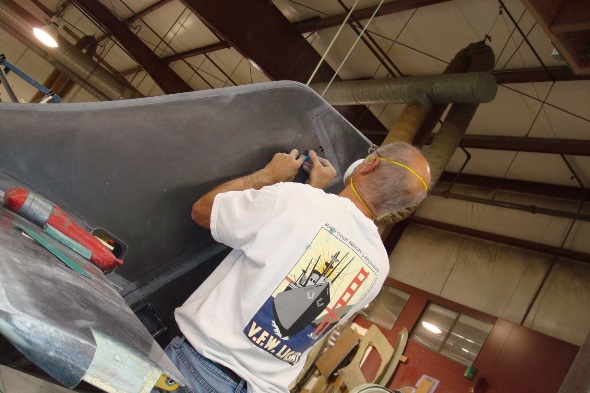 Last step is to cut off the rudder with the air-Dremel tool

Back on the trailer - just a 3 big pieces this time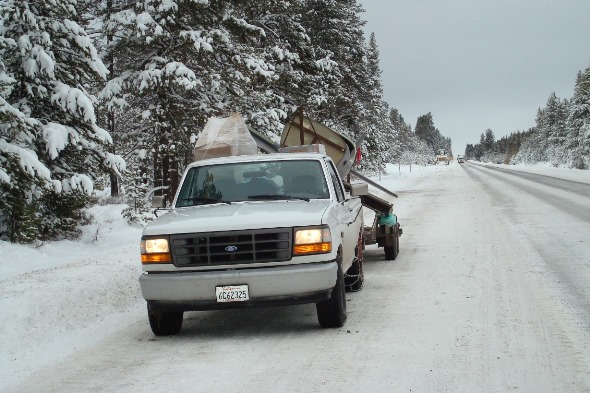 Back to sunny California (after a couple of new chains!)
---
Home
Builder's log
---
All content not otherwise protected is © 2004 - 2023 by Andy Werback
EAA Chapter 62 provides this builder's log as a service to its members so that those who would like to build an aricraft can learn from those that do.
Questions and Feedback can be sent to Webmaster.
---
Web hosting donated by Hurricane Electric.