Home
Builder's log
---
Andy Werback's Legacy Project : Flying!
12 - 21 - 2006
Went to Redmond to meet Josh Brungardt, CFI and HPAT Instructor, to get several hours of dual in Lancair's Legacy, N199L. Flew back last Monday with several stops along the way. Pretty speedy little airplane! On Tuesday, Josh inspected the aircraft and got ready to test fly it. After a couple of pit stops (change oily plugs and fix a partially clogged injector), he took to the air. Looked great. He reports that it handled well, just a few little adjustments needed. Next day, a few more hours of dual, then one more test flight, then my first try at it. Loved it - very nice, stable, but light and quick. Finally - Onwards!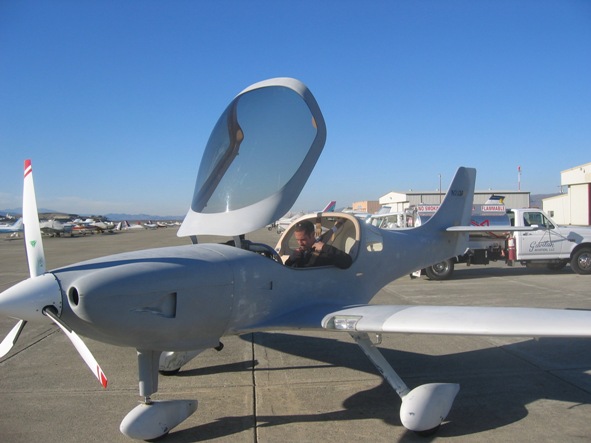 Josh B. getting set for fast taxi/first flight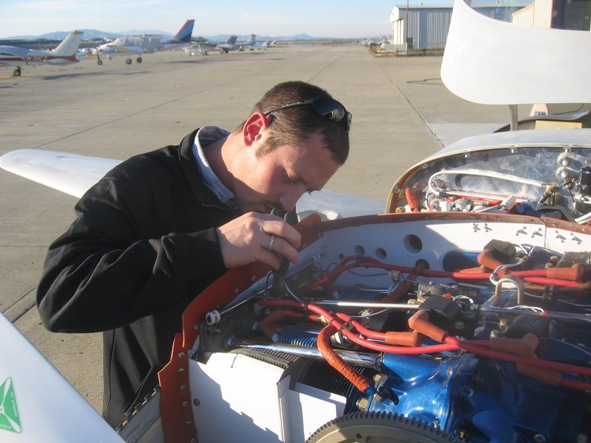 Back to debug mode. Josh working on the clogged injector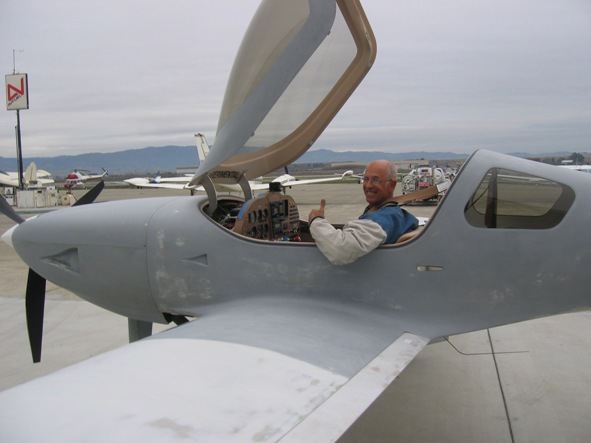 Result of my first flight!
---
Home
Builder's log
---
All content not otherwise protected is © 2004 - 2023 by Andy Werback
EAA Chapter 62 provides this builder's log as a service to its members so that those who would like to build an aricraft can learn from those that do.
Questions and Feedback can be sent to Webmaster.
---
Web hosting donated by Hurricane Electric.