Home
Builder's log
---
Andy Werback's Legacy Project : Well, getting close
12 - 8 - 2006
It's been pretty quiet for a few months. We're waiting for some dual training in Lancair's Legacy, but it's been down for a few months. Hopefully it will be ready in a few days. In the meantime, went ahead and moved to Hollister, reassembled everything, got the Airworthiness Certificate taken care of, and calibrated the fuel probes. Along the way, I left the VM1000 manual in the other car and called Jason at Aerotronics for help. He read the setup info over the phone to us and saved the day. Also did a little taxi test, felt fine, wants to fly!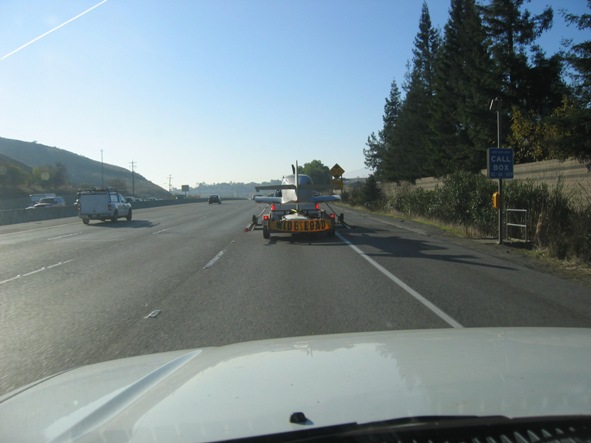 We're loaded up and on the road. All 11' wide. Thanks for the trailer, Dick! (yes, we did have a permit)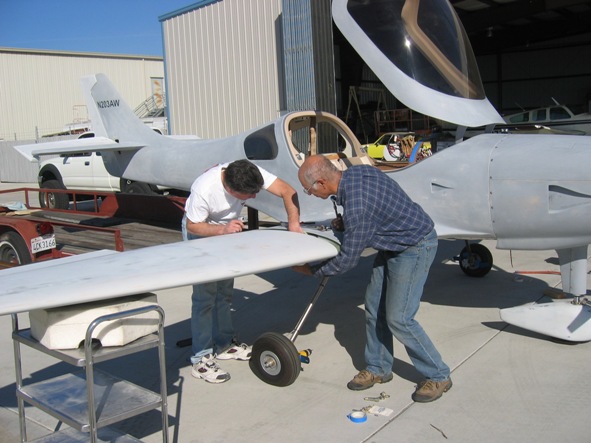 Don and I reassembling. I think Don's doing most of the work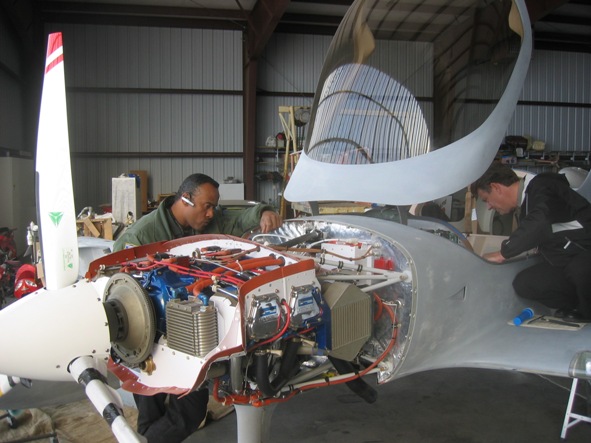 FAA representatives JR and Mike inspecting. Many thanks to the San Jose FSDO!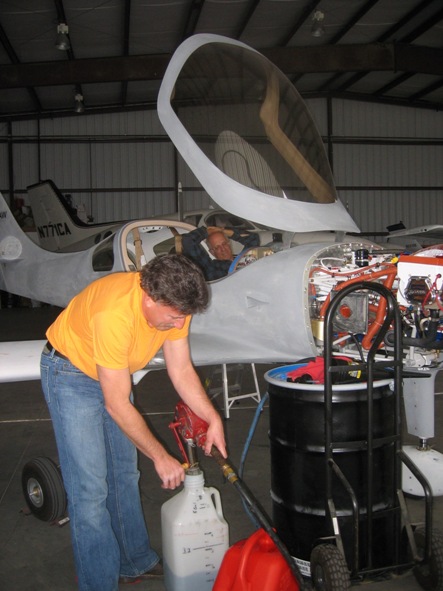 Fuel calibration - Don supplying the muscle to move the fuel. Yours truly pushing buttons when needed
---
Home
Builder's log
---
All content not otherwise protected is © 2004 - 2023 by Andy Werback
EAA Chapter 62 provides this builder's log as a service to its members so that those who would like to build an aricraft can learn from those that do.
Questions and Feedback can be sent to Webmaster.
---
Web hosting donated by Hurricane Electric.