Home
Builder's log
---
Andy Werback's Legacy Project : Starting to come together!
08 - 9 - 2006
It's been pretty busy - hoses, carpet, seats, engine controls installing the VM1000C wiring, and starting the baffle. Wasn't long before I figured out that the oil cooler (aft of #3) was not going to work - poor air compared to in front of #2, and difficult to fit in the plenum and have satisfactory mechanical clearance.
Still fighting the details of the FAA registration. I think I've figured out most of the ways to get it wrong. Thanks to Kim L at Lancair we got revised paperwork expedited to the FAA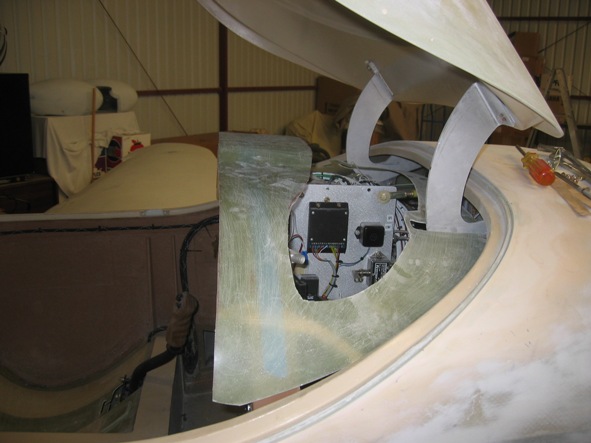 Cleaning up the panel's dust cover. Not sure what it fits, but it sure didn't fit here. Also added a plenum for defrost air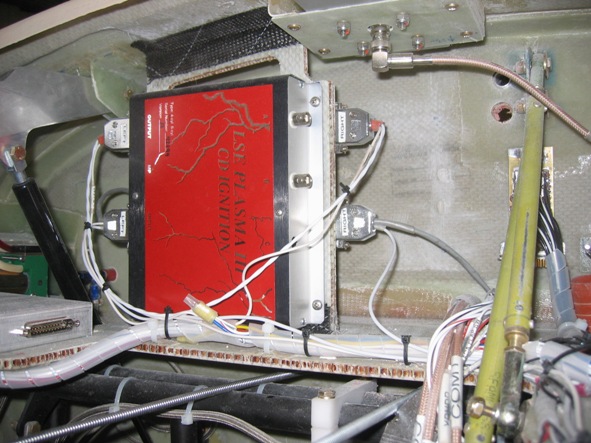 Plasma III installation - with cooling tower. Cables were so short I had to make individual firewall access holes. That's the GPS antenna at the top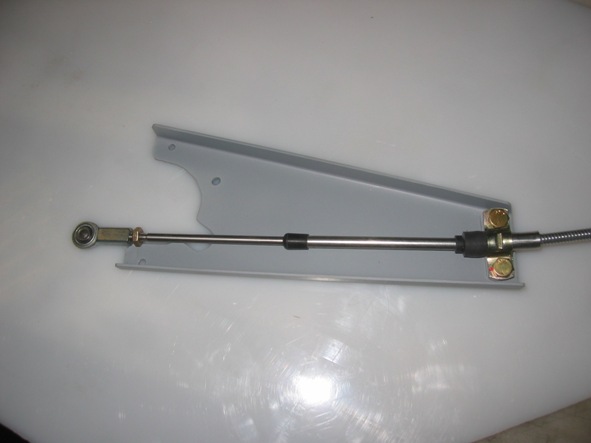 On to the controls. This is the prop governor cable mounting bracket. MT was very helpful with technical advice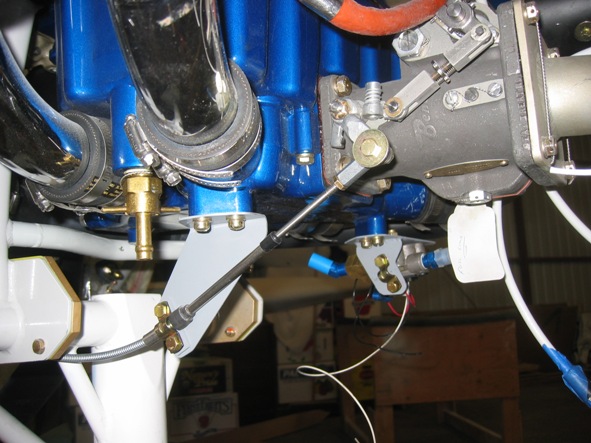 The mixture control. Had to order longer throttle and mixture cables (6'). 5' was too tight (interference from hoses, etc)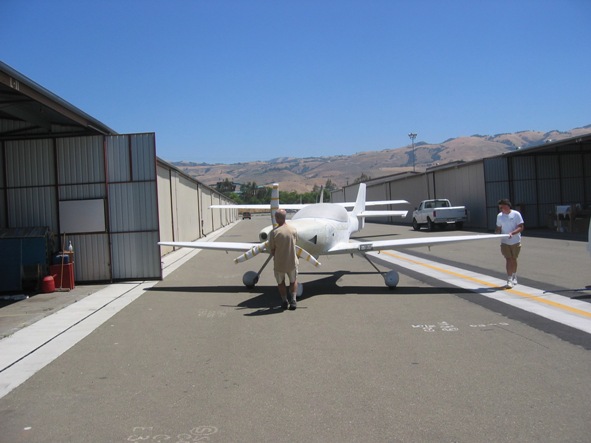 First light - moving to a new hanger. Better space for building the Skybolt later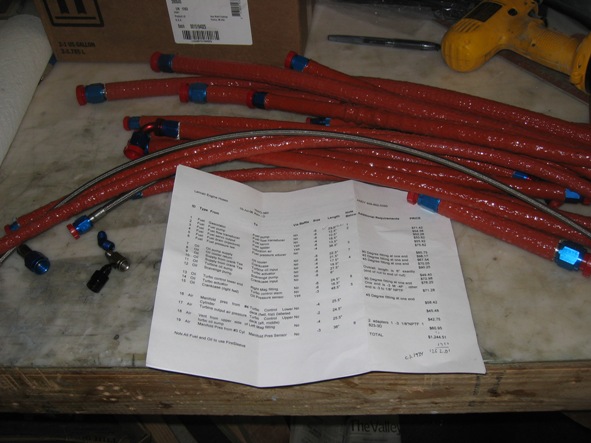 Dick Ogg (San Leandro, CA) made up a set of hoses. Very nice, light weight too (teflon and stainless, aluminum fittings)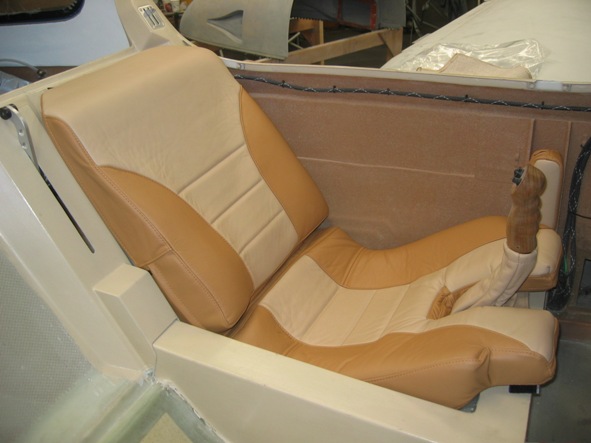 Things are starting to come together. Seats by Oregon Aero. They were very helpful, also did accessories like pads and boots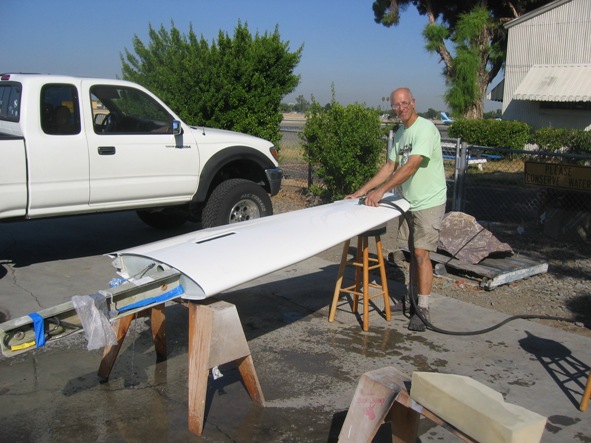 Don and I sloshed out our fuel tanks. Since it was about 90 degrees, wet was good!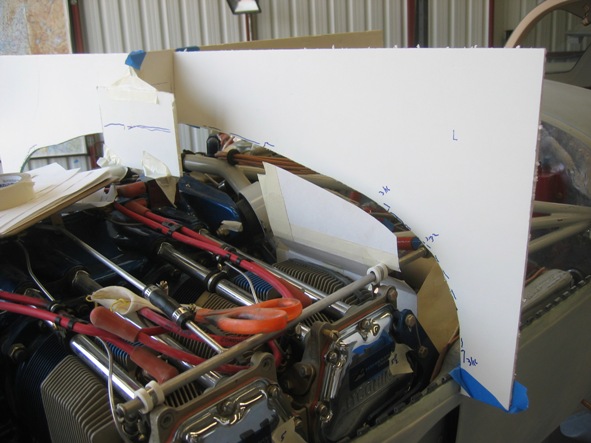 Well, pretty much wrapped up except for baffling and blast tubes. Some templates based on the top cowling were used to guide things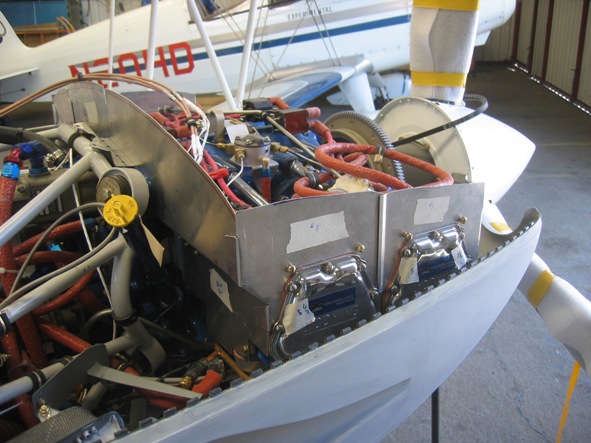 And we have some baffles. It's all .040. I hope it lasts a long time, each piece is tediously worked out for the angle valve engine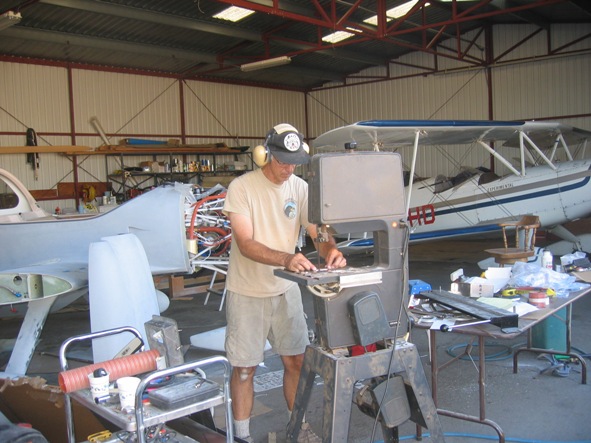 The workspace has moved to the front of the hanger. Haven't done much fiberglass or sanding lately!!!
---
Home
Builder's log
---
All content not otherwise protected is © 2004 - 2023 by Andy Werback
EAA Chapter 62 provides this builder's log as a service to its members so that those who would like to build an aricraft can learn from those that do.
Questions and Feedback can be sent to Webmaster.
---
Web hosting donated by Hurricane Electric.