Home
Builder's log
---
Andy Werback's Legacy Project : It's been fun so far
06 - 25 - 2006
But 90% done and 90% to go. Did I already say that?
Anyway, time to rework the cowling, build NACA 7 degree submerged inlets for the inlet air and intercooler, remove the 3rd hole for an IO-360, install carbon cowling fasteners (hinges), build an oil access door, etc. More dust, sanding, foam forms, tight fits, figure out where everything goes. Also spent some several hours putting together the hose schedule. 19 hoses. I was hoping it would be less...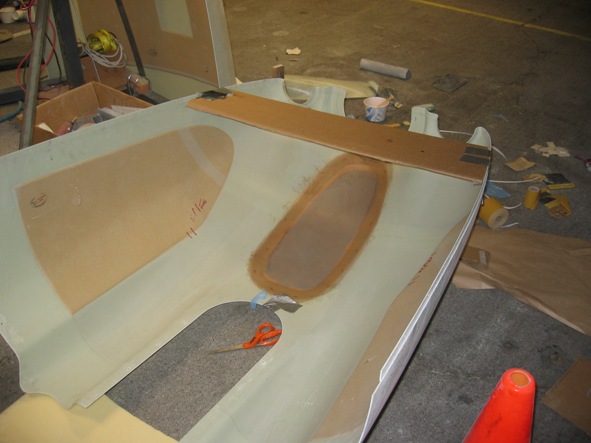 First item is to remove the original air inlet hole and cover it over, maintaining strength. A diamond pattern was added using foam and another layer of BID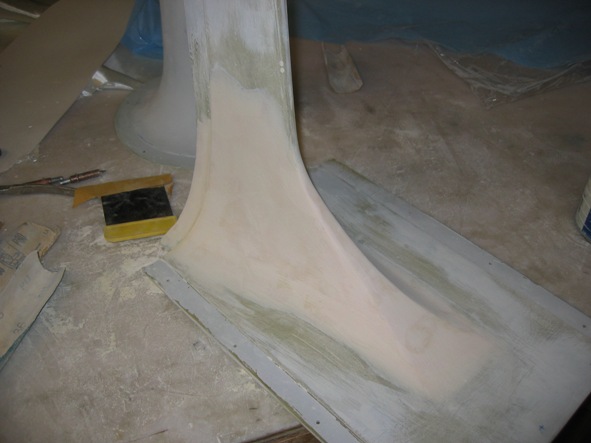 Then we had to rework the aft nose gear fairing to make it large enough to cover the nose gear aft support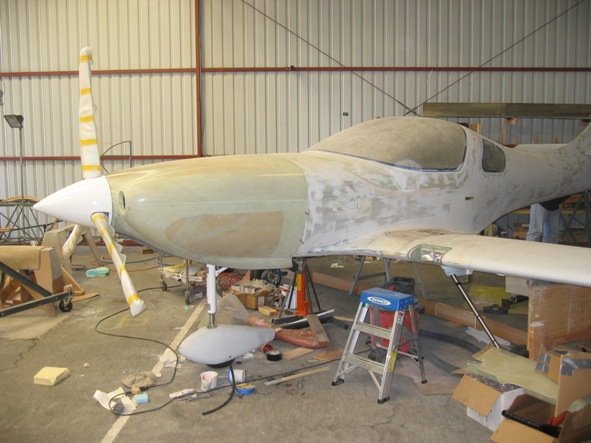 Sure looks better with its clothes on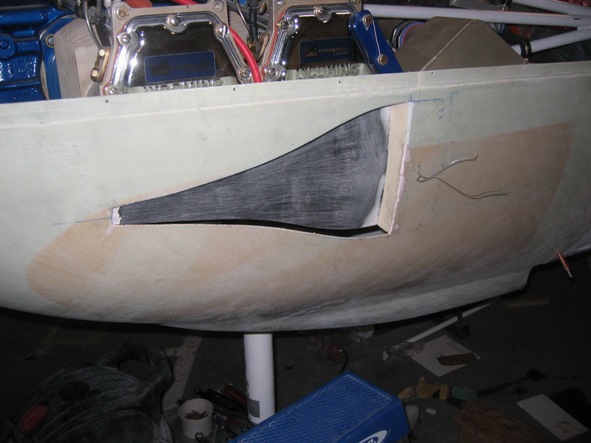 This is the initial setup for the intercooler inlet. Thanks to Don Barnes for the helpful carbon shapes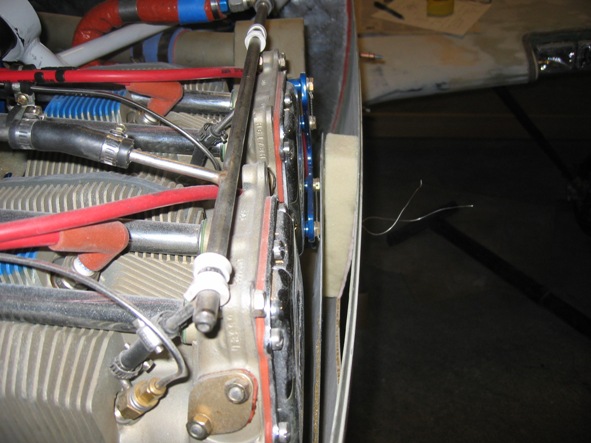 I think there's not a lot of room for this inlet - about 1 inch is all there is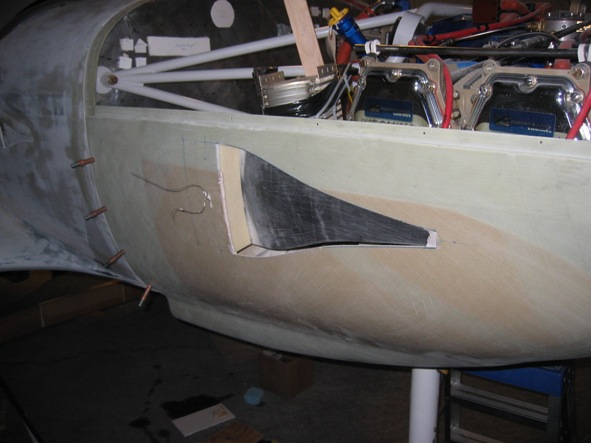 The NACA inlet for the intake air has been cut out and the new inside piece is temporarily held in place. Next step is to BID the sides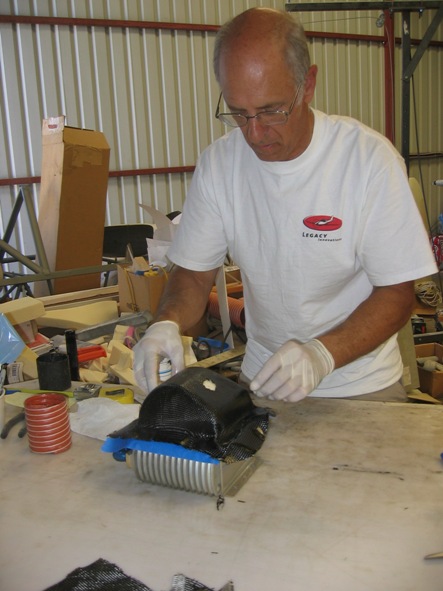 Building up the air box around the oil cooler; Using shaped foam inside for a form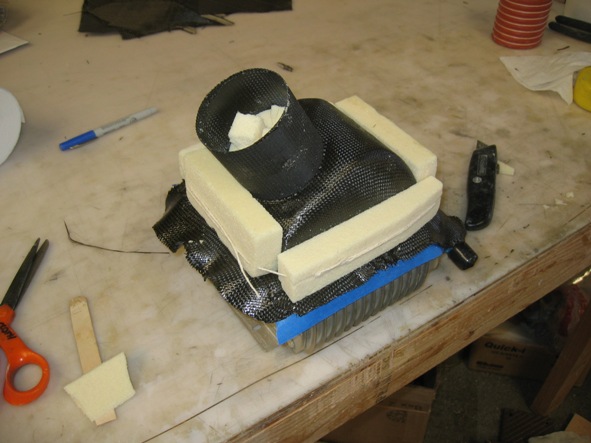 Letting it cure with stuff on the outside to hold the BID in place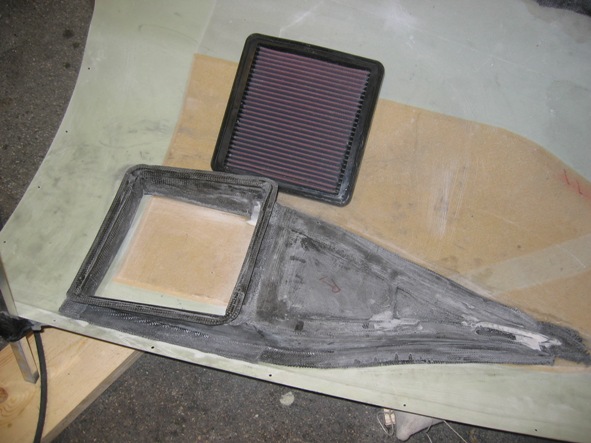 The NACA inlet and its air filter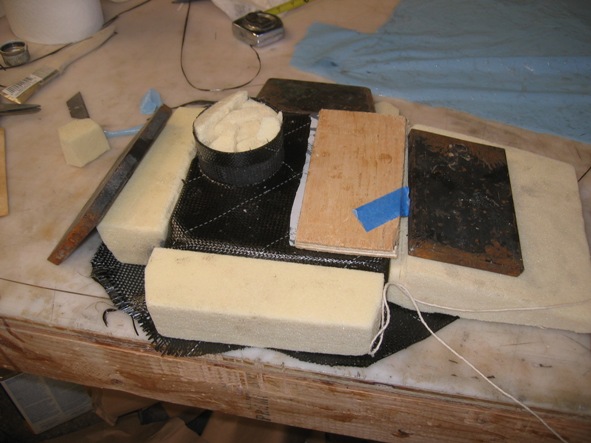 Building up the inner part of the air box. This has an alternate air door and the hose to the turbine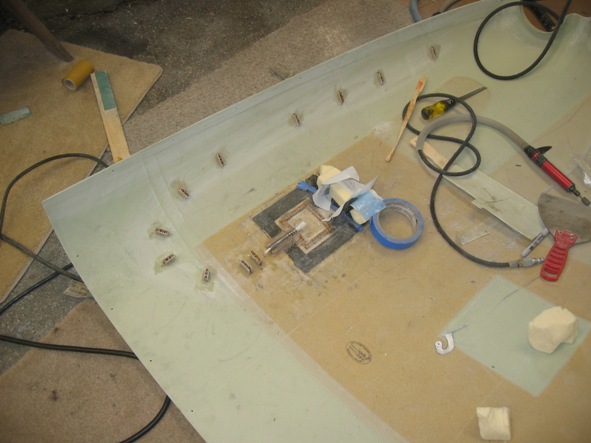 Building up the oil access door. The hinges and closing pin were installed before cutting the door out from the cowling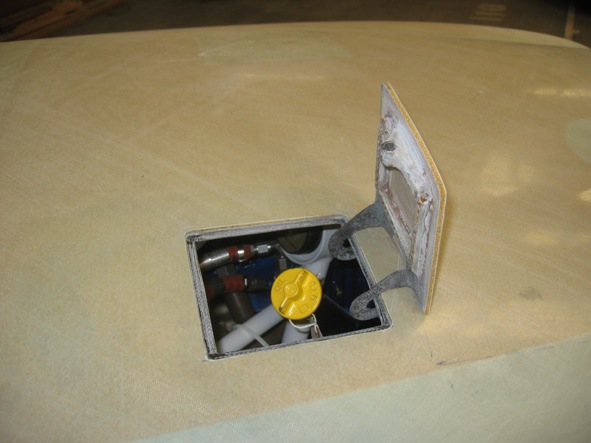 Hey, it might even work. At least it wasn't 3 inches off somewhere else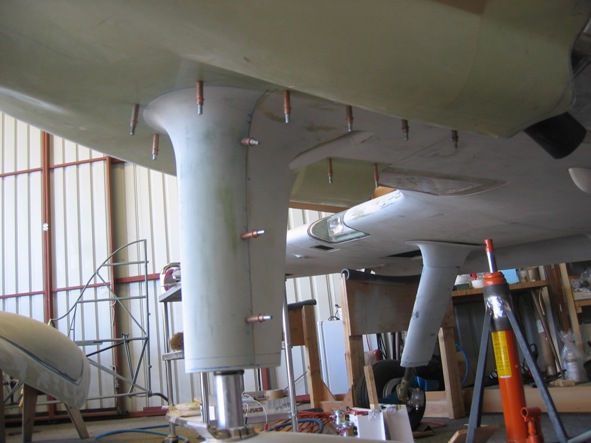 Sorry, slightly out of order - installing the nose strut fairing. Might have installed it too far forward (in order to clear the Schrader valve)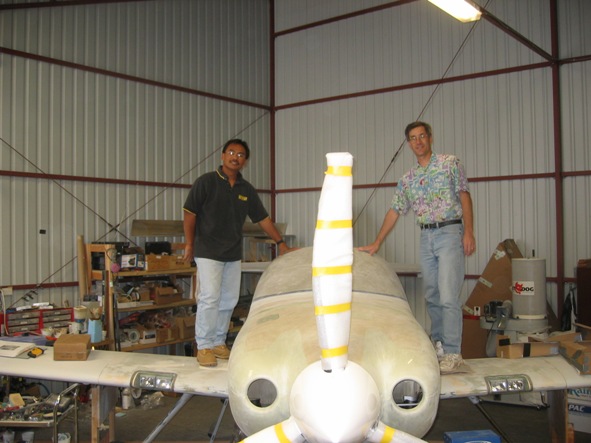 Last but not least, Thanks Rich and Mike for putting the canopy back on. It fits now that the engine weight is on the fuselage
---
Home
Builder's log
---
All content not otherwise protected is © 2004 - 2023 by Andy Werback
EAA Chapter 62 provides this builder's log as a service to its members so that those who would like to build an aricraft can learn from those that do.
Questions and Feedback can be sent to Webmaster.
---
Web hosting donated by Hurricane Electric.