Home
Builder's log
---
Andy Werback's Legacy Project : Breakthrough!
05 - 14 - 2006
Tuesday, 9 May. Ron called - said we had an engine. It's ready. It's been run on the test stand for 4 hours. We drove down to La Verne and picked it up. Went over a lot of stuff with Ron. Looks great, everythings in place. What a nice, complete facility. Thanks, Ron, Stuart, and everybody at Performance Engines.
The next day we went to the hanger, lifted it off the truck and onto the Legacy. Mounted the nose gear. Temporarily mounted the starter gear and propeller so I can see how the cowling will fit. Well, there's not a lot of excess space, but now I can see where to place things on the firewall, get the hose and control cable dimensions, and move forward!
Yow! 11 Months. Thought it would never end.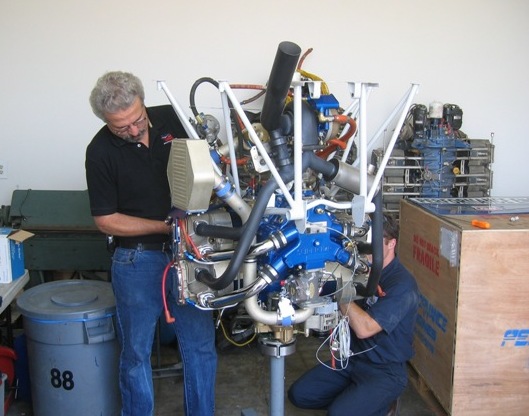 Ron Monson and Max making final preparations at Performance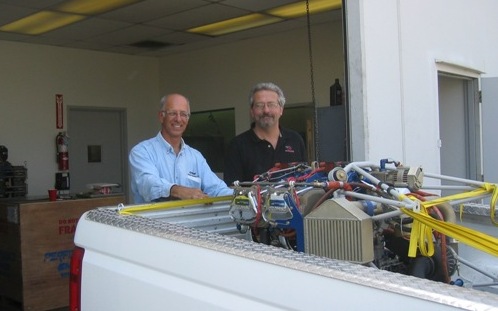 Thanks, Ron!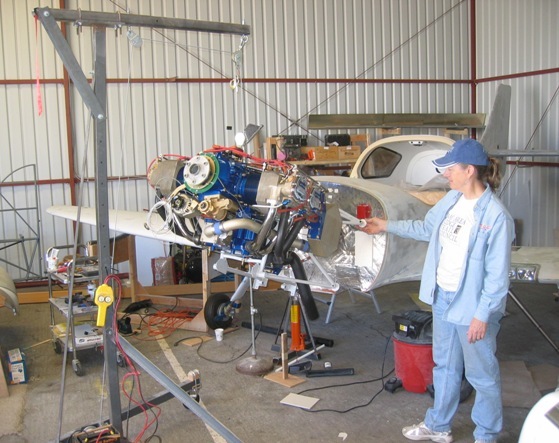 Sam getting ready to steady it up on the firewall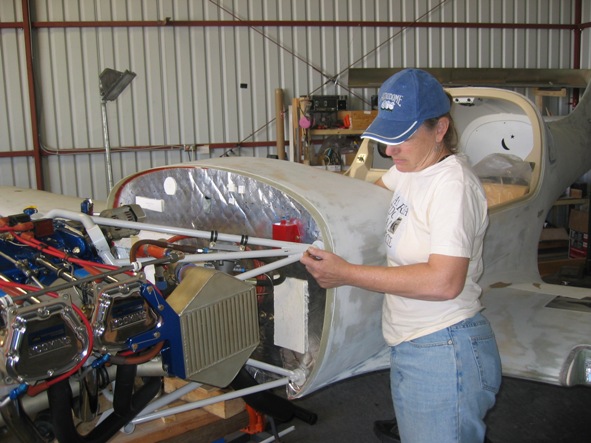 2 bolts in... I sure hope there's enough space to work on the firewall with the engine in place, cause it's going to be a long time before I take the engine off!!!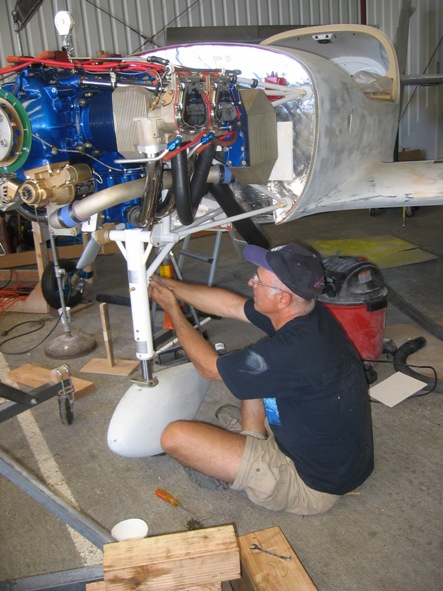 My main objective is to get weight on the nose gear and let the aircraft flex a bit

So, there it is - top with fuel and ignition distribution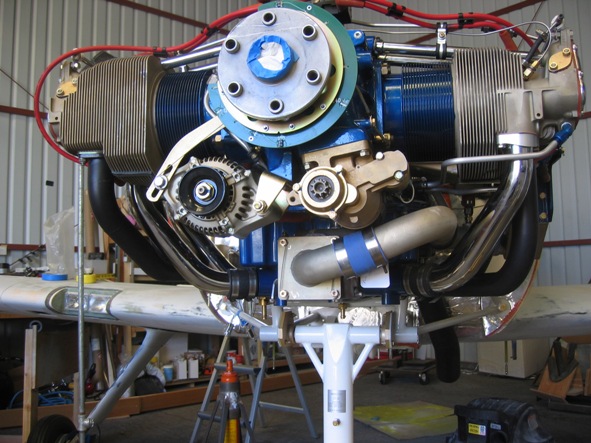 Bottom front, induction air comes from the intercooler (left side)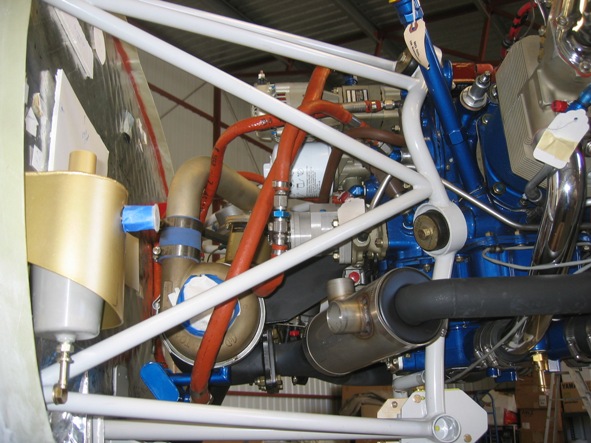 Lookin in from the right side, turbine inlet and outlet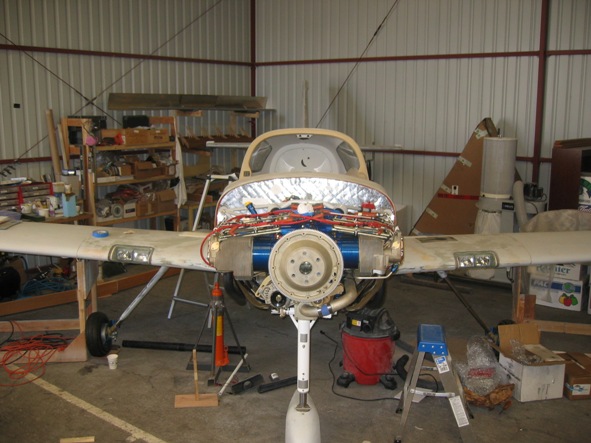 There's not a lot of extra room under the cowling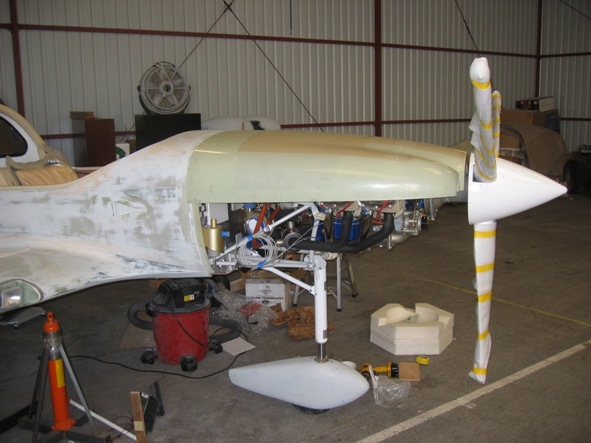 But I think it will fit. How to get the baffling in there is something else...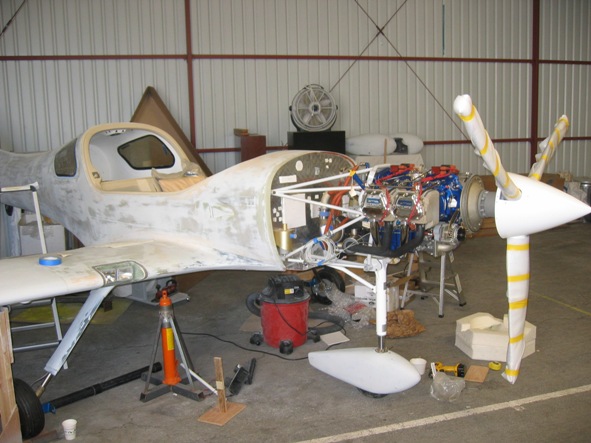 Maybe that's a better overall picture?

And another view. Intercooler on the left, single exhaust
---
Home
Builder's log
---
All content not otherwise protected is © 2004 - 2023 by Andy Werback
EAA Chapter 62 provides this builder's log as a service to its members so that those who would like to build an aricraft can learn from those that do.
Questions and Feedback can be sent to Webmaster.
---
Web hosting donated by Hurricane Electric.