Home
Builder's log
---
Andy Werback's Legacy Project : Battery Box, Deluxe?
02 - 22 - 2006
Still waiting for an engine, not doing much except a couple of battery boxes. Deluxe style, with air conditioning (for a turbo-heated firewall area)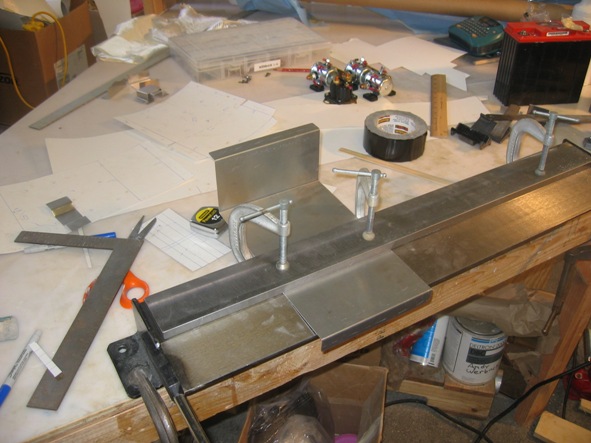 Just your basic box, riveted together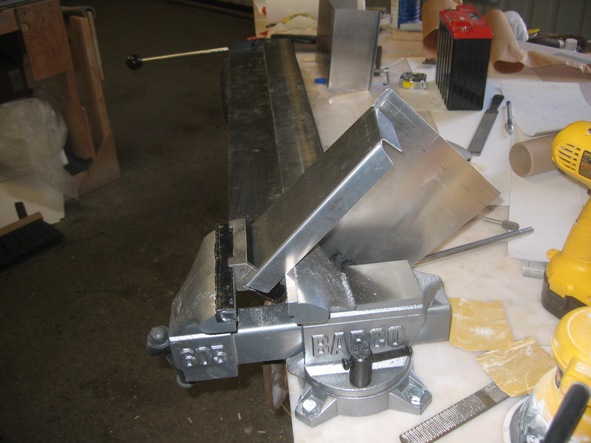 The back panel also forms the bottom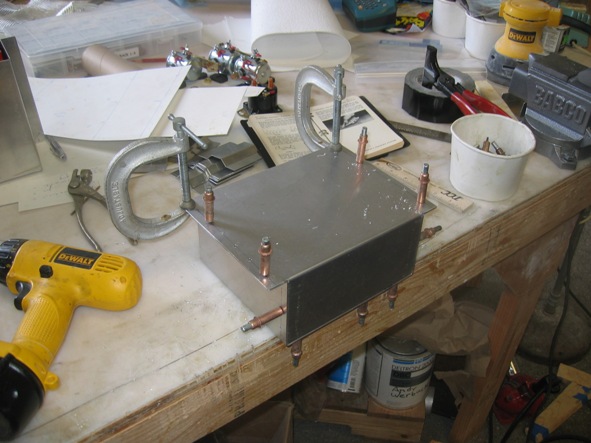 Getting set to rivet together, including dimpling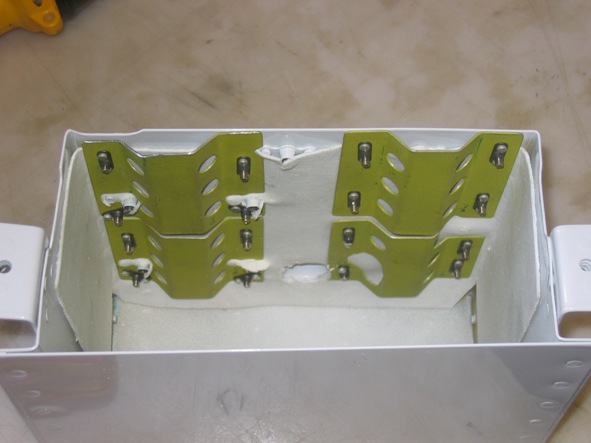 The inside has some fiberfrax insulation, and spacers to allow air flow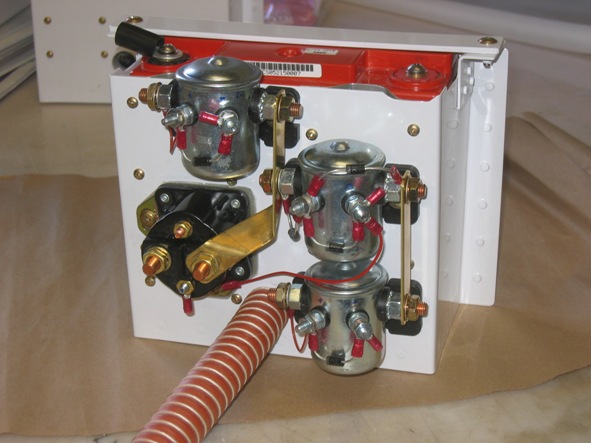 The primary box has the contactors, secondary box is just a box
---
Home
Builder's log
---
All content not otherwise protected is © 2004 - 2023 by Andy Werback
EAA Chapter 62 provides this builder's log as a service to its members so that those who would like to build an aricraft can learn from those that do.
Questions and Feedback can be sent to Webmaster.
---
Web hosting donated by Hurricane Electric.