Home
Builder's log
---
Andy Werback's Legacy Project : Firewall Aft
01 - 2 - 2006
A little bit longer for the panel rework (next week), and no engine, but the pieces for the turbo are going out for welding, so it's coming... Starting avionics tray installation, all the trim and misc wiring under the seat, and the aft windows. The control sticks are installed, the trim servos work, lights work, just need to finish hooking up the panel. Should be a busy month!
The engine did make it into the screen room, but still has a little more work. Supposed to send out the exhaust for welding like today or so.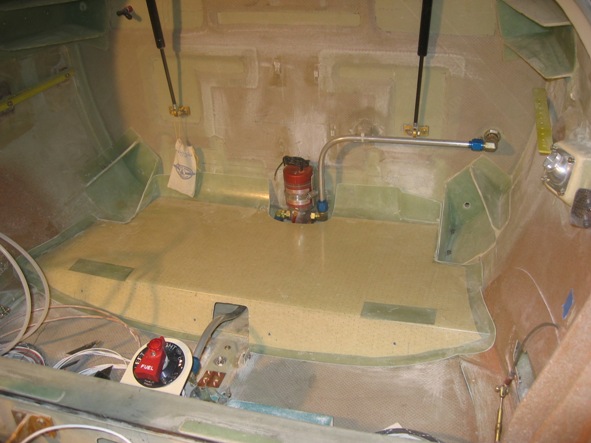 Floorboard is in with appropriate devices to secure it. Fuel, brake, electrical and antenna cables are underneath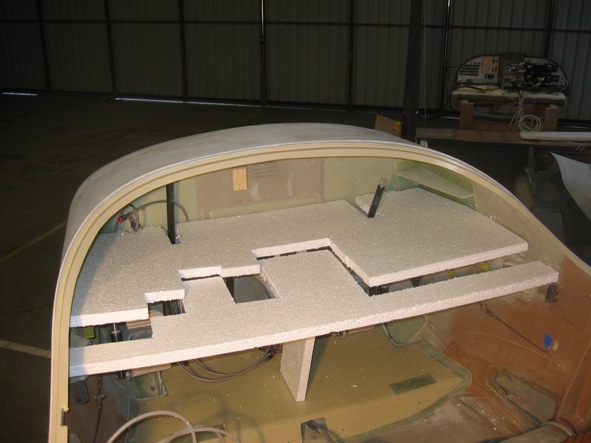 Mockup of the panel and avionics tray. Didn't think I'd have so much stuff to go on the tray

Rudder/Brake pedals are in for real, brake lines hooked up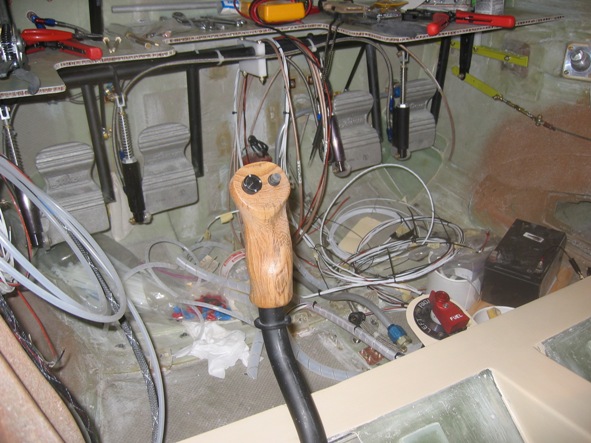 I like these teak wood grips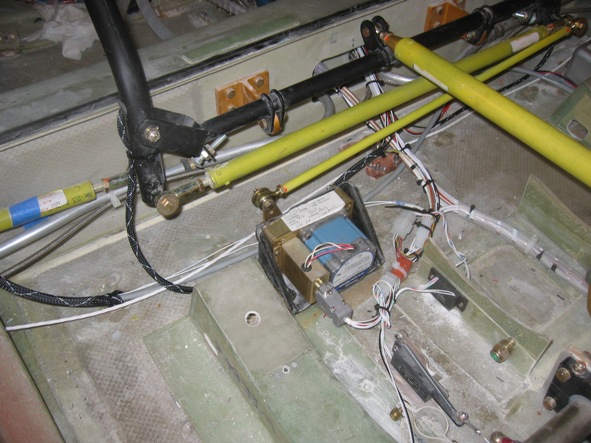 Installing the TruTrak DFC-200 pitch and rolls servos, stick and relay deck wiring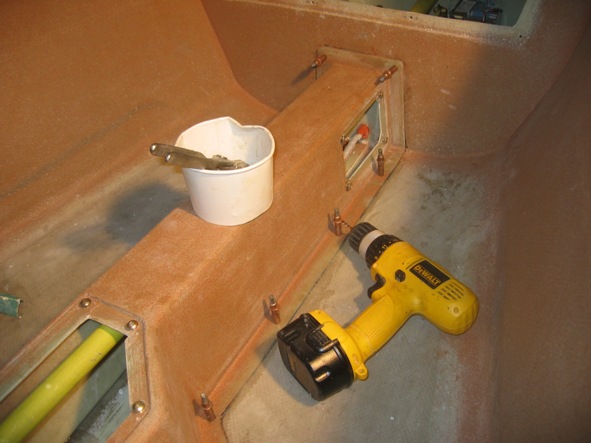 Aft baggage tube is floxed in, need to add some BID reinforcement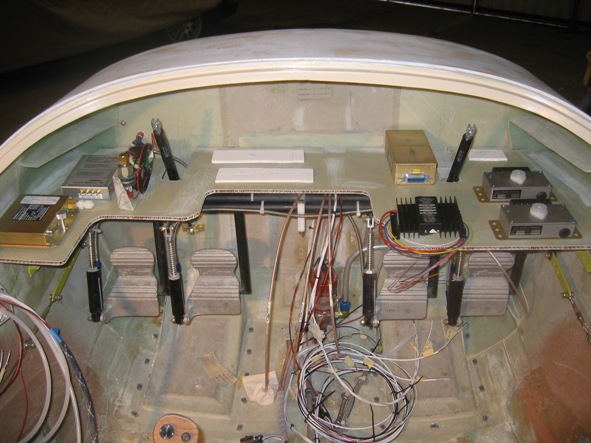 The prepreg avionics tray cut and fitted, preliminary placement of stuff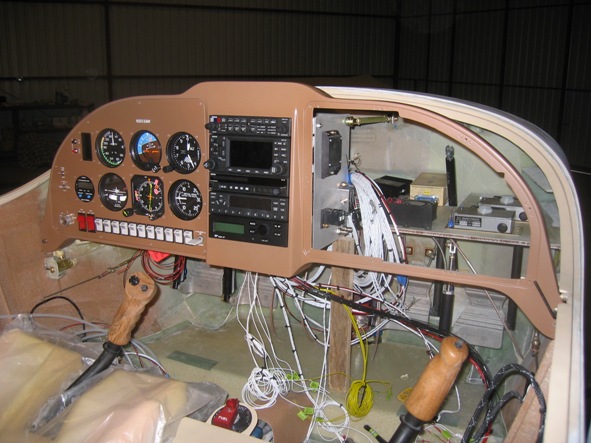 And with the panel temporarily in, it starts to look like this. Note the piece of wood - need another firewall to panel support!
---
Home
Builder's log
---
All content not otherwise protected is © 2004 - 2023 by Andy Werback
EAA Chapter 62 provides this builder's log as a service to its members so that those who would like to build an aricraft can learn from those that do.
Questions and Feedback can be sent to Webmaster.
---
Web hosting donated by Hurricane Electric.