Home
Builder's log
---
Andy Werback's Legacy Project : It's true, it never does, but onwards
11 - 13 - 2005
That was a solid month+ of priming and sanding. Took most of it home where it's easier to manage the dust. Still finding more low spots and subtle pinholes, but we're moving on! The propeller showed up, the panel is just about ready to ship, and the engine is ... due shortly.
Installing the remaining fuel lines, building a nicer cover for the fuel selector, ready to do some electrical. It really looks like the final phase... but that last 10% is some of the most interesting stuff.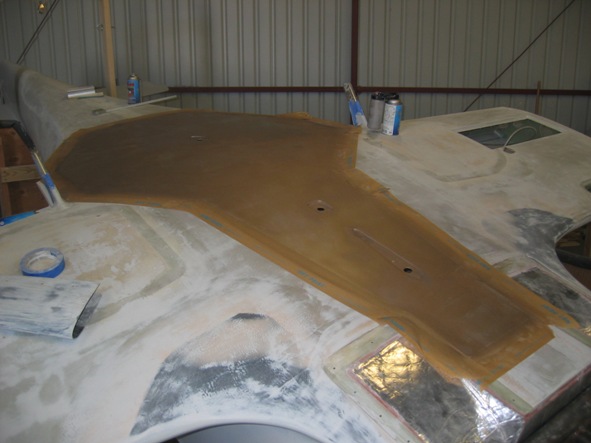 After the first coat of primer was sanded down, I put on a coat of copper for the antenna ground plane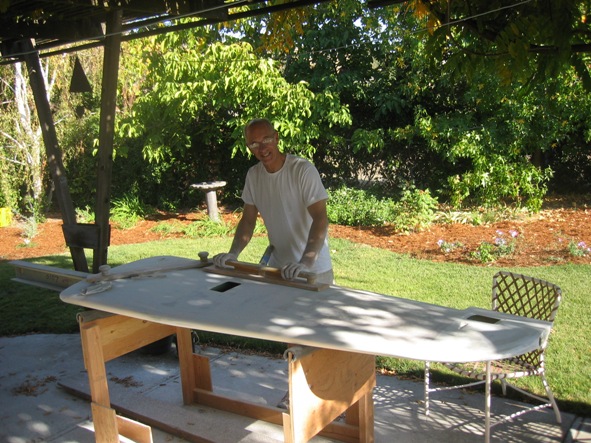 No, it's not a new way of life, but it's close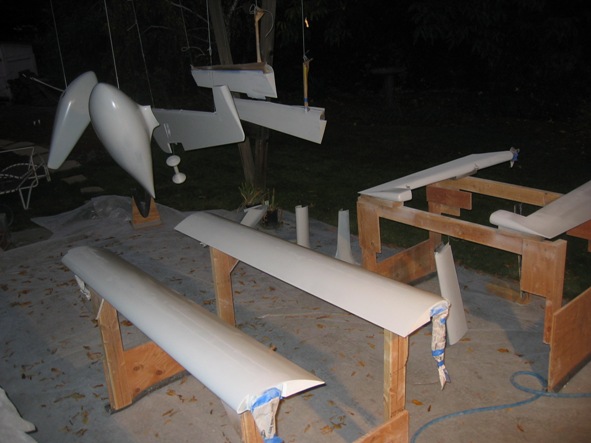 Visible progress - second coat has been sprayed (difficult to do at the hanger)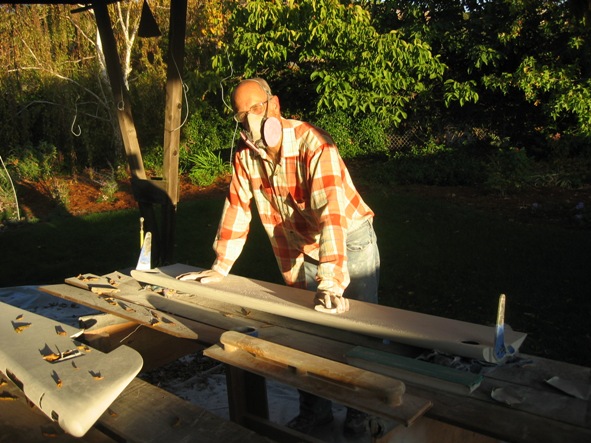 And then it's back to sanding, touchup, inspecting, touchup, etc.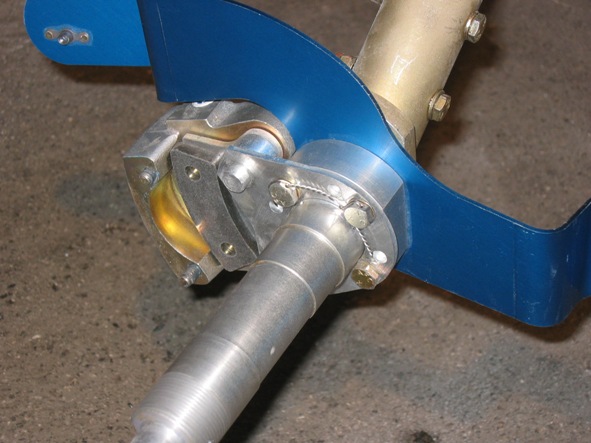 Back to the hanger - reassemble things, install the main gear, safety wire this time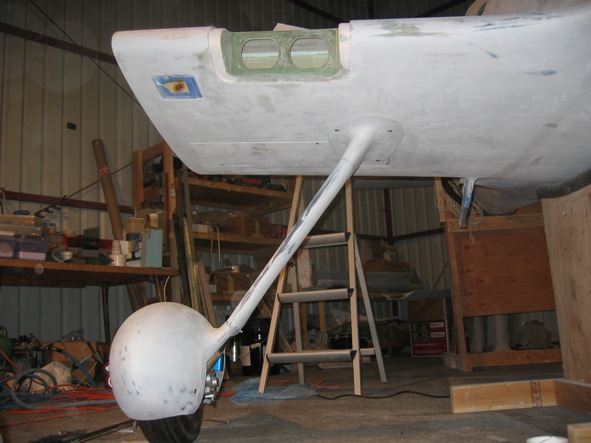 Things are looking up! On the mains, fairings and panels in place (nose gear is waiting for the engine mount to come back)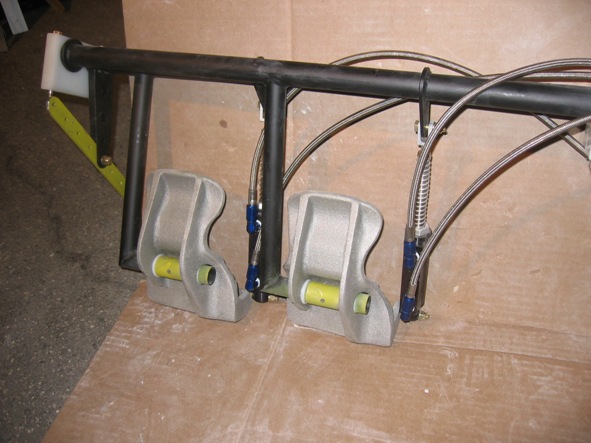 Final assembly for the brakes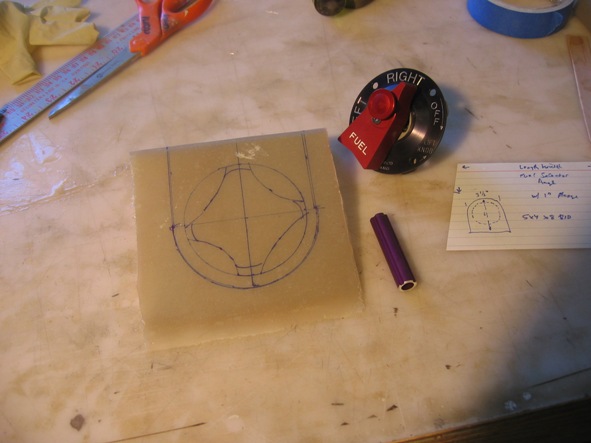 Now for a little housing for the fuel selector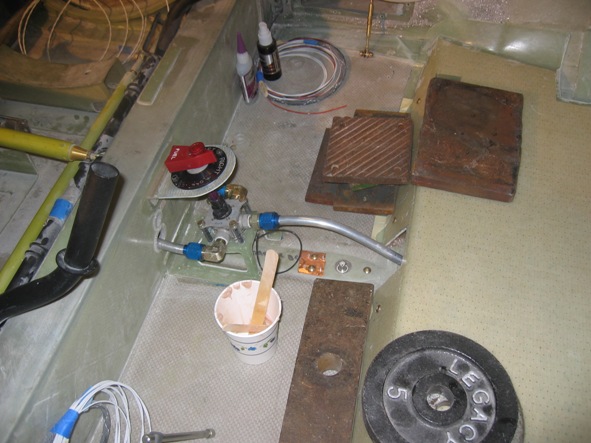 The selector and fuel line after installation. Front floor is being installed on some hidden brackets with nutplates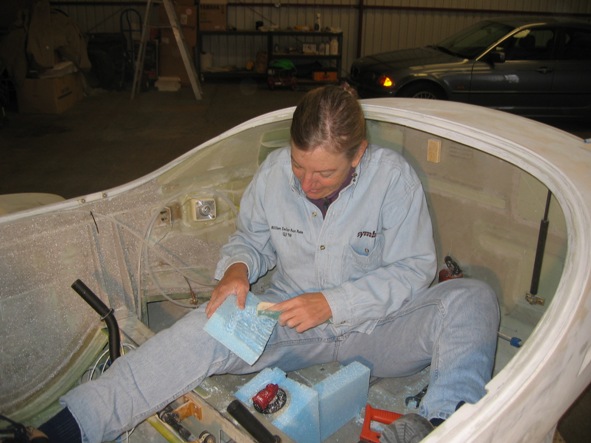 Volunteers are welcome. Sam is shaping a mould for the selector housing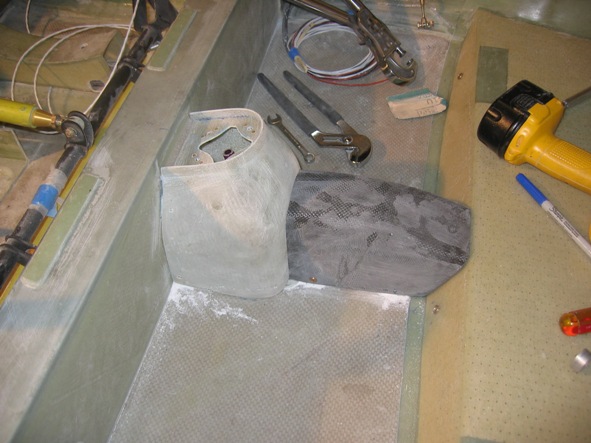 A couple layers of BID and we have some covers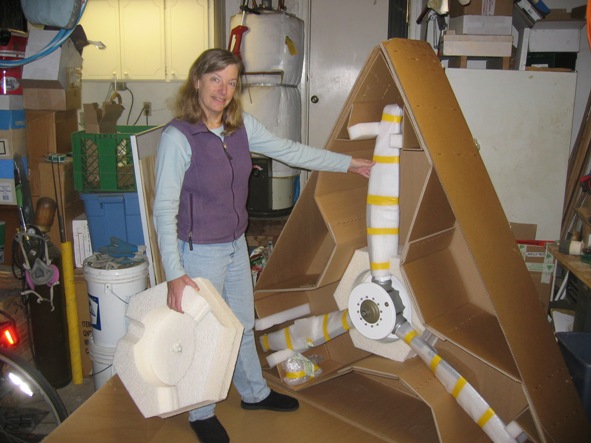 And there it is - the MT Propeller. Now if I jjjjust had something to turn it...
---
Home
Builder's log
---
All content not otherwise protected is © 2004 - 2023 by Andy Werback
EAA Chapter 62 provides this builder's log as a service to its members so that those who would like to build an aricraft can learn from those that do.
Questions and Feedback can be sent to Webmaster.
---
Web hosting donated by Hurricane Electric.