Home
Builder's log
---
Andy Werback's Legacy Project : Bodywork and more
08 - 13 - 2005
Since putting on the center section wing skins, it's been bodywork and more bodywork - top of the wings, fuselage fairings, canopy. The vacuum cleaner was kept very busy. This will continue for the next few weeks with the bottom of the wing and fuselage.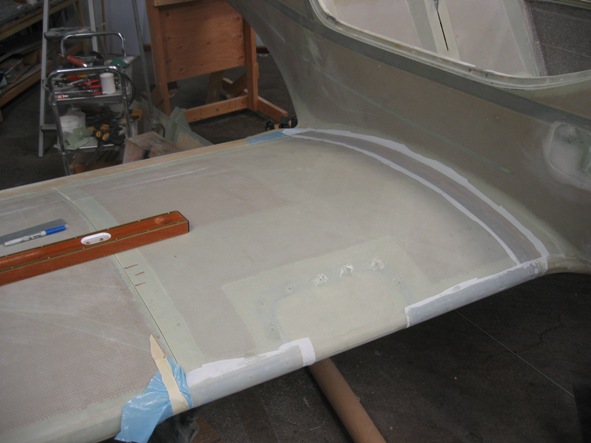 The top skins went on nicely, followed by BID layups over the joints.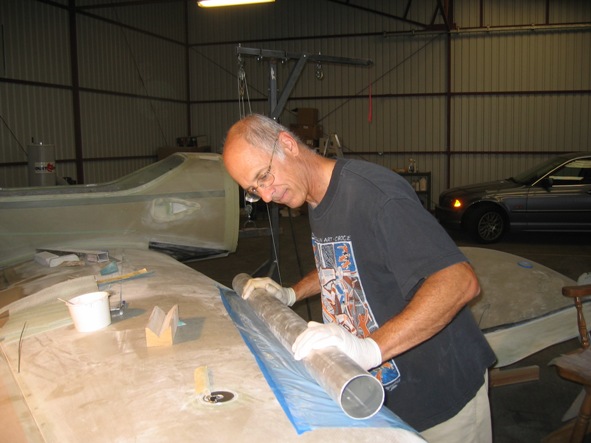 Now we're into serious bodywork. Using a roller to minimize the amount of sanding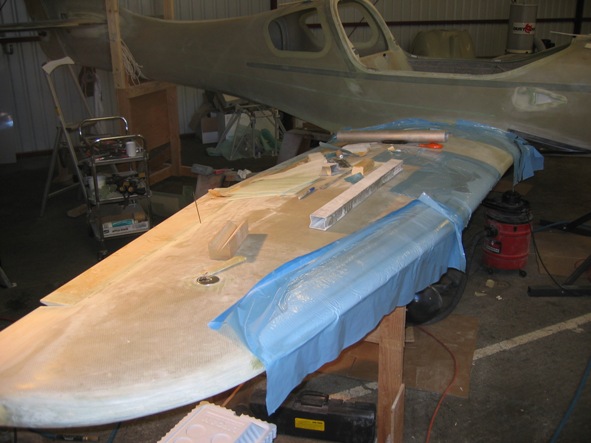 Mainly needed to straighten the leading edges and fill some low spots; Lots of filling needed for the wing root fillet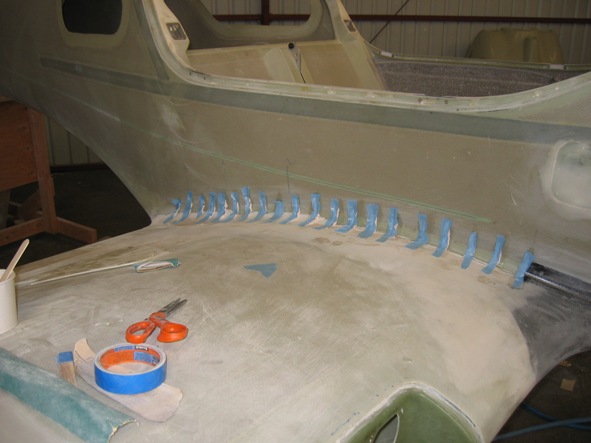 For the fillet, I set up some micro strips to act as guides. These were sanded to approximate shape, and then more micro added with a squeege to complete the fillet. Still took several passes of micro and sand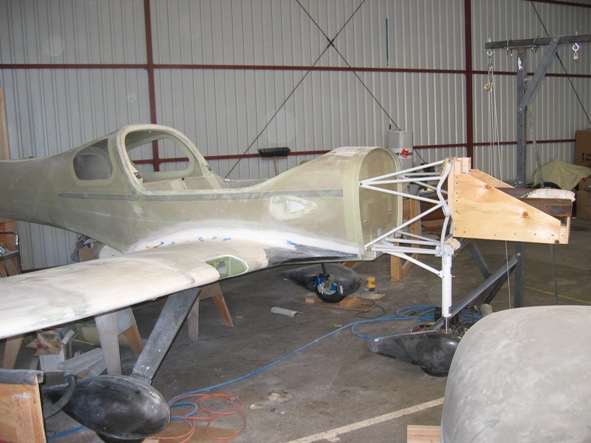 Seems to have turned out OK. Installed a temporary engine substitute to get the fuselage to its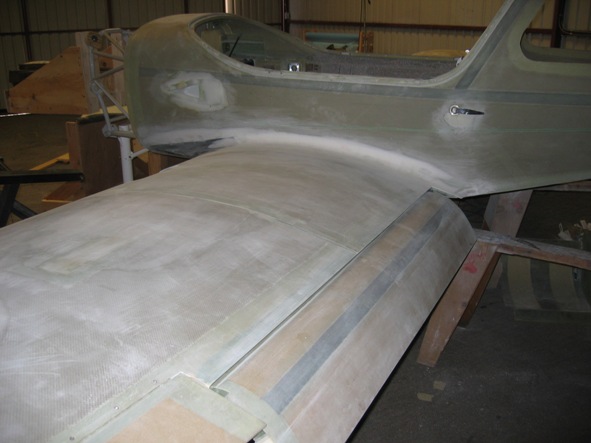 The completed left wing and wing root fairing. Also set up the trailing edges to fit the flaps (needed some internal gussets)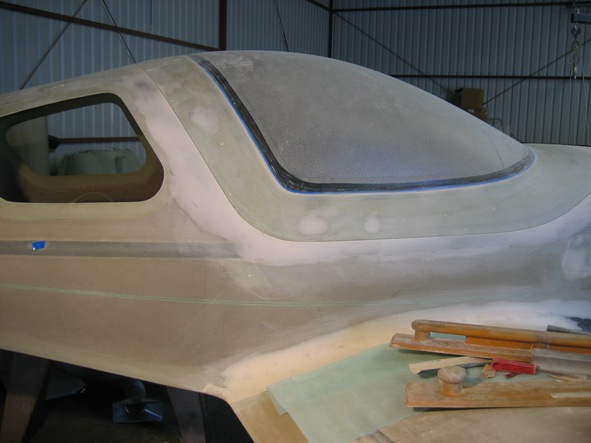 Next came the canopy - it was a little wider than the fuselage, despite severe clamping in builder assist. The gap around the canopy has been filled, sanded and shaped (at least for now)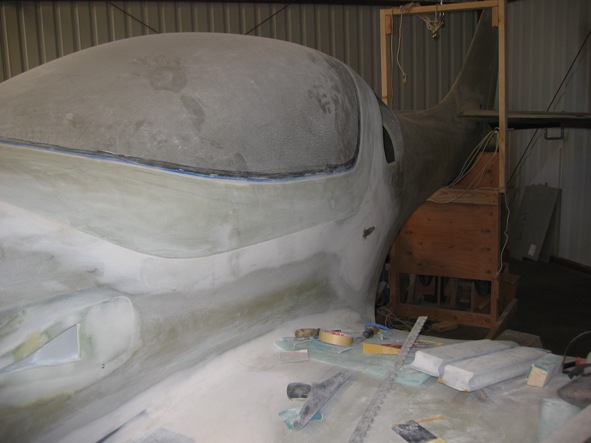 Basic bodywork. Also added micro around the canopy latch handle to fair it in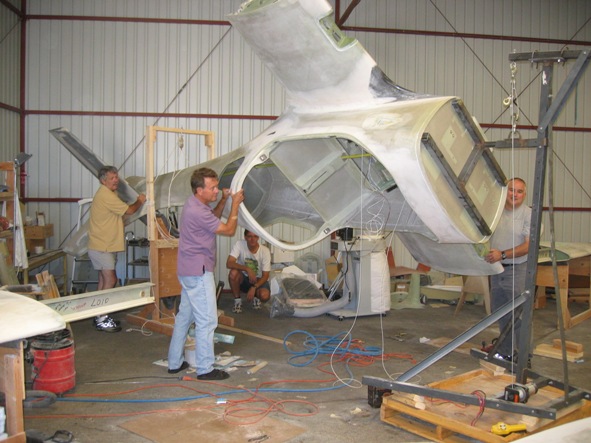 Alright, on to the underside. Thanks Very Much for the assist from EAA62 (Alan and his brother Jesse) and friends Dan (hiding) and Doug (crossing his fingers). Everything except one wheel had to come off to do this, but the next big step will be some primer!
---
Home
Builder's log
---
All content not otherwise protected is © 2004 - 2023 by Andy Werback
EAA Chapter 62 provides this builder's log as a service to its members so that those who would like to build an aricraft can learn from those that do.
Questions and Feedback can be sent to Webmaster.
---
Web hosting donated by Hurricane Electric.