Home
Builder's log
---
Andy Werback's Legacy Project : Closing out the wing center section
07 - 14 - 2005
This was the last major assembly before doing the rest of the body work and installing various systems. Since the engine will take awhile, it's good that there's a lot to do, still.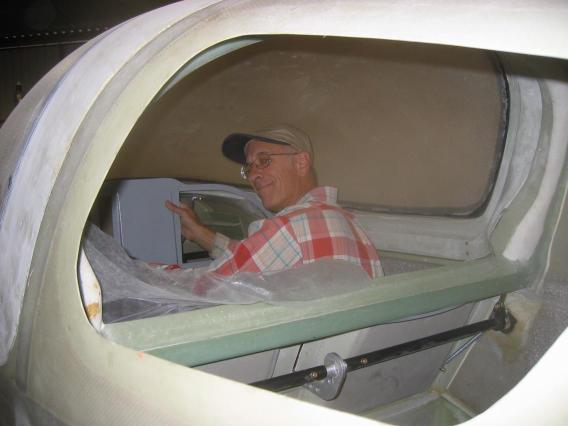 Fitting the instrument panel - so that the canopy closes and I still have some room for knees, etc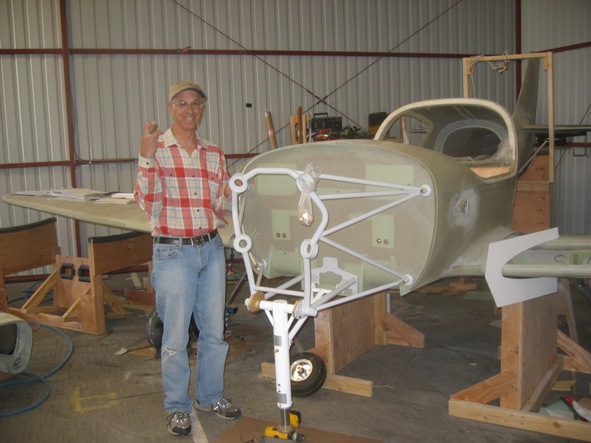 Hoping for an engine soon...a few months would be good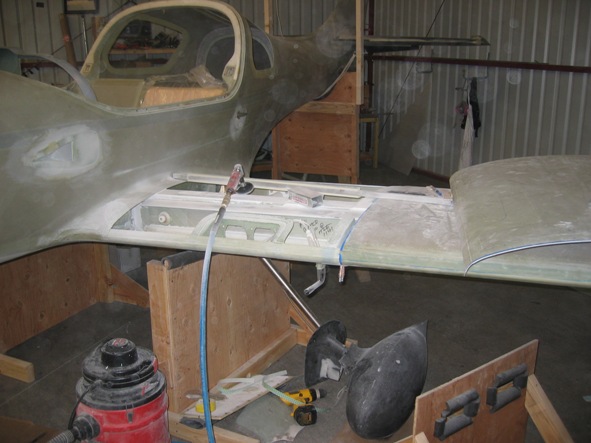 Making a mess – removing enough flox to get a good fit with the top skin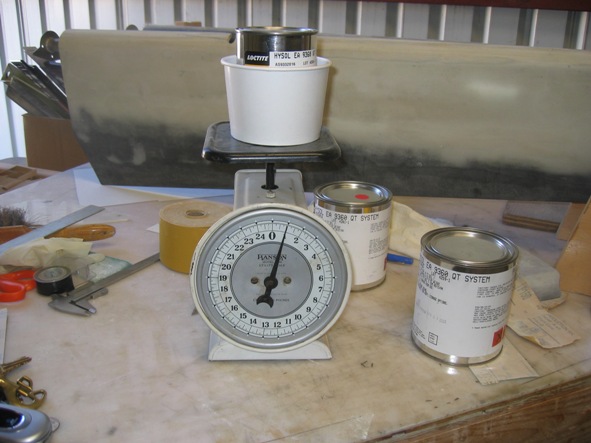 Measuring the adhesive for the wing skins – the old fashioned (tried and true) way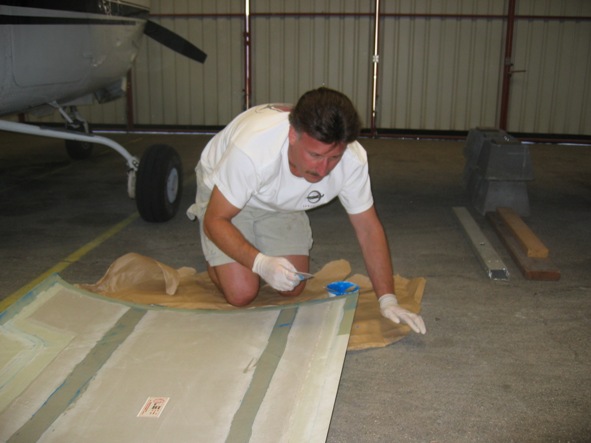 Don Barnes (N508DB) Wetting the top skin with Hysol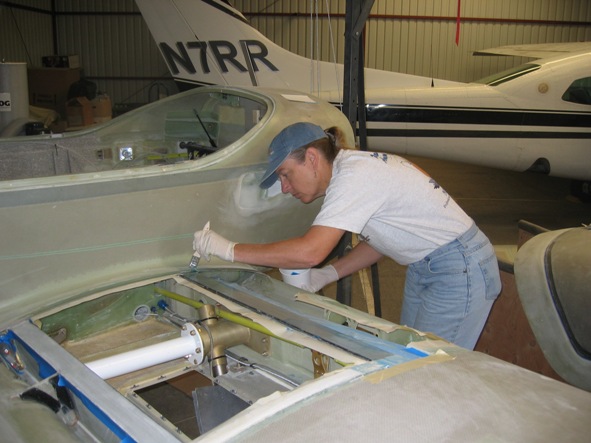 Sam Werback wetting out the spar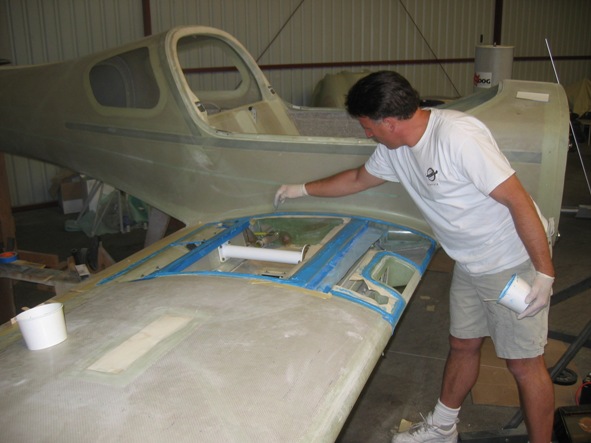 Hysol/flox is just about ready...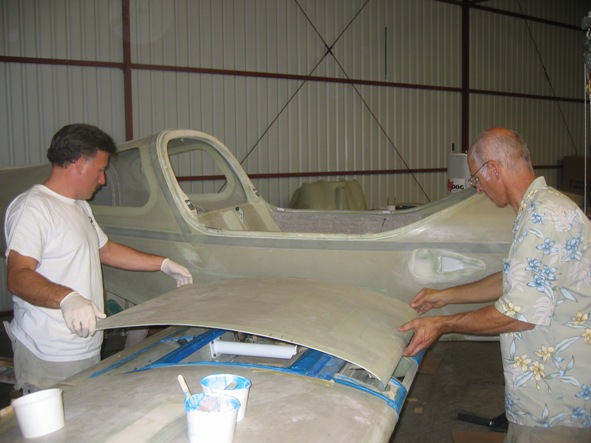 And on she goes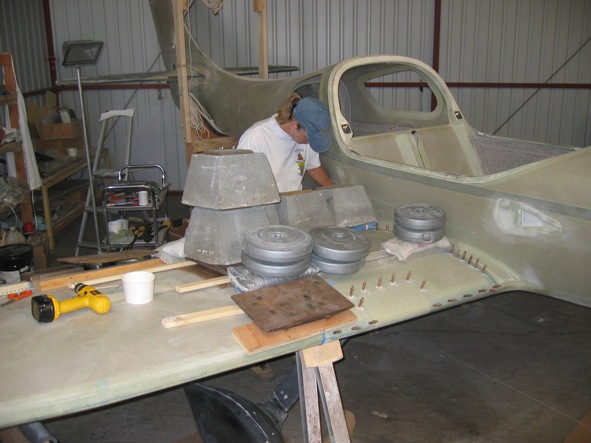 A few weights, some clecoes, and it's time to clean up the squeeze out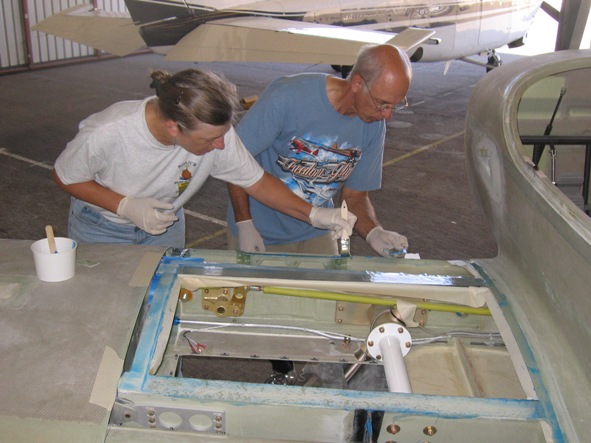 Same procedure on the left wing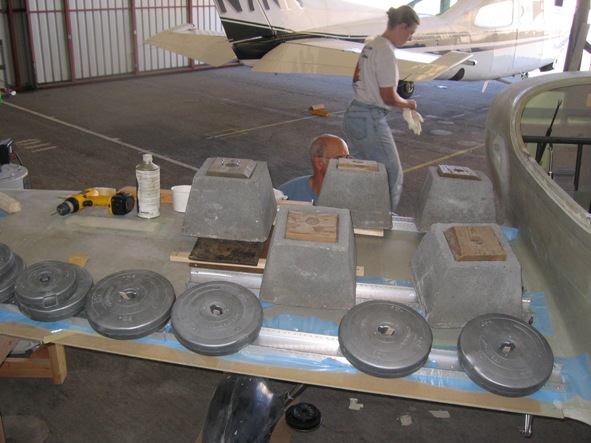 Enough for one day, but that enables a lot more to get done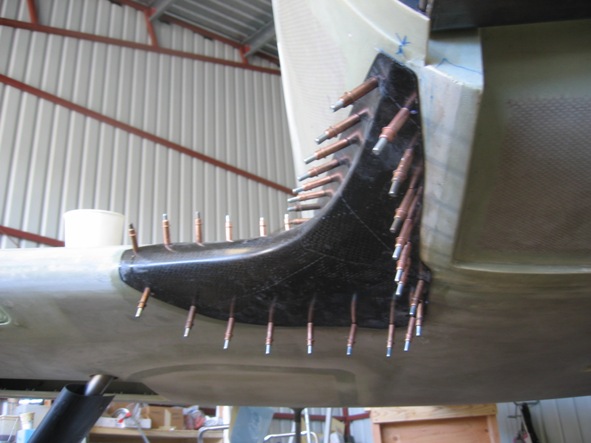 Such as adding the wing root fairings, part of the Legacy Innovations kit
---
Home
Builder's log
---
All content not otherwise protected is © 2004 - 2020 by Andy Werback
EAA Chapter 62 provides this builder's log as a service to its members so that those who would like to build an aricraft can learn from those that do.
Questions and Feedback can be sent to Webmaster.
---
Web hosting donated by Hurricane Electric.