Home
Builder's log
---
Andy Werback's Legacy Project : Down Under
04 - 15 - 2005
This month focused on the underside of the fuselage and the tail - in particular, the panels to fill in the landing gear holes. I didn't use the panels from the kit. Instead, the wheel cover is built-in using foam and BID. The strut panel is removable, also foam/BID (lighter than the originals), and with fiberglass rod cut to length to get the right spacing. The home-made rotisserie worked fine. Early on, I had installed the lower outside BID on one of the wheel covers, which really went on poorly. That was removed, sanded out, and replaced. Also set up the antenna mounts and faired in the pitot static mounting.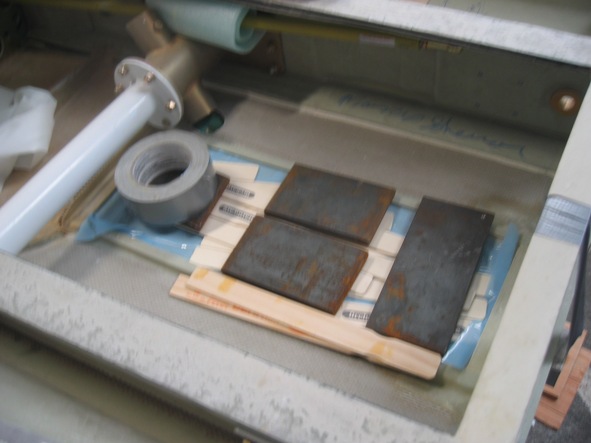 Getting the right curve on the foam/BID panel. A sheet of plexiglass under the airplane is creating the lower form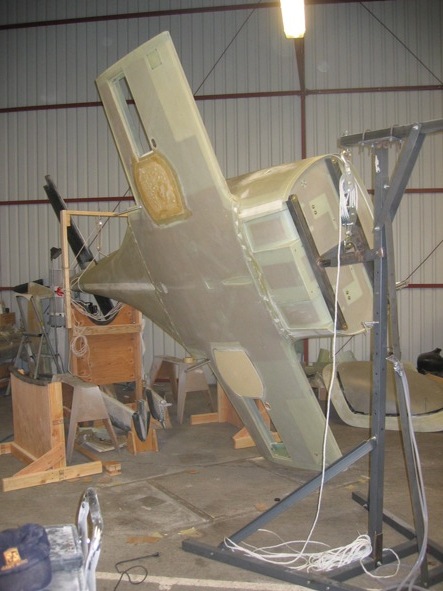 Up and Over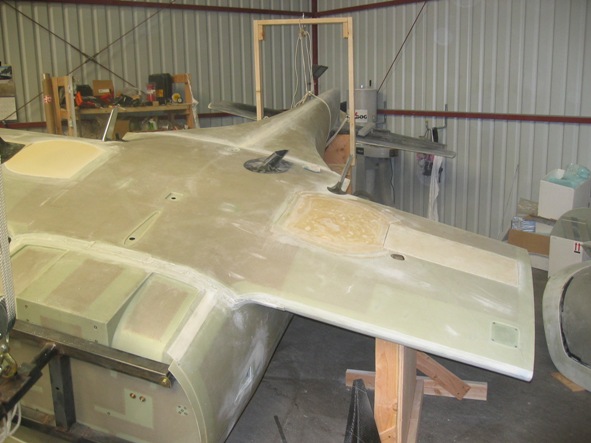 Working on the wheel/strut covers. Strut cover is removable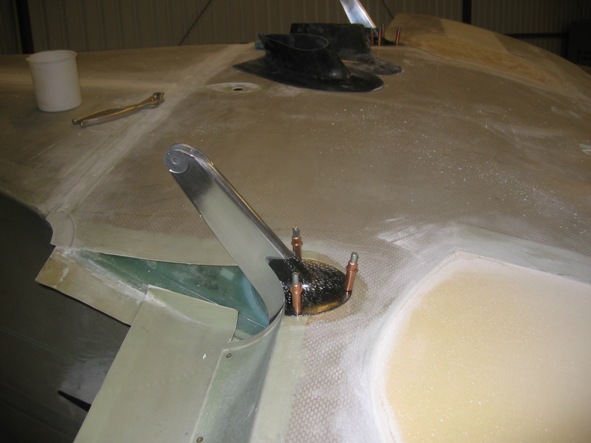 This is a good time to install more of the fairing kit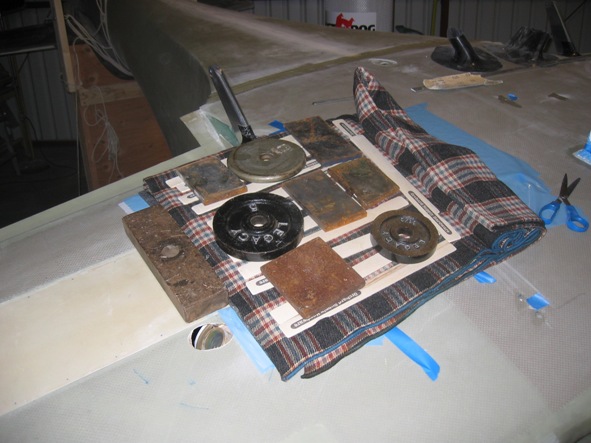 Applying the BID - foam and a blanket keep everything snug against the micro slurry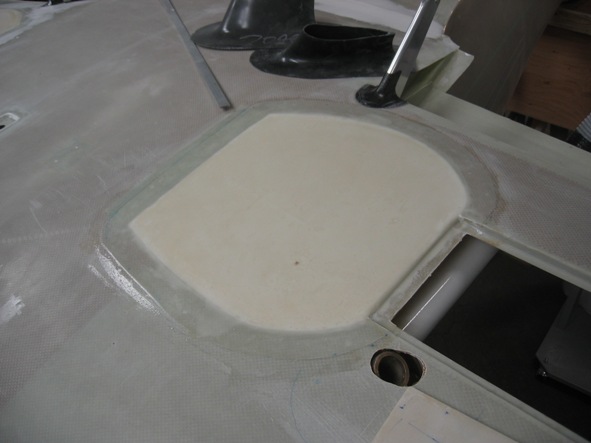 A completed panel. Just need to do a little micro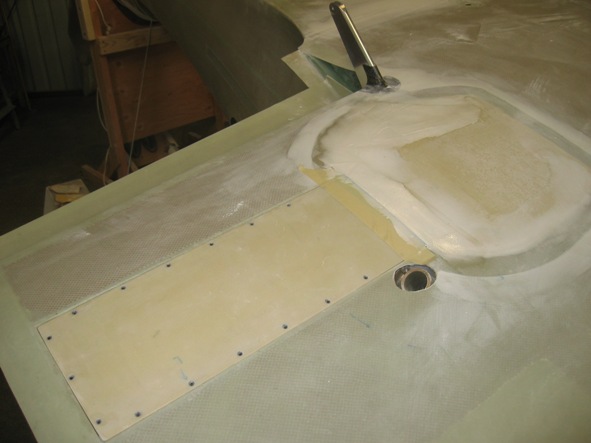 The strut cover is almost done, doing micro on the wheel panel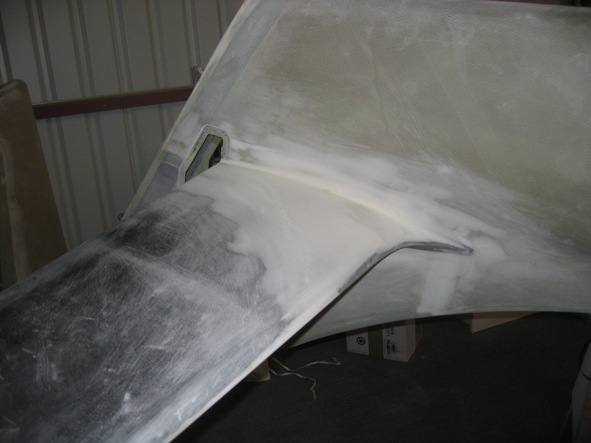 The underside of the horizontal stab after some micro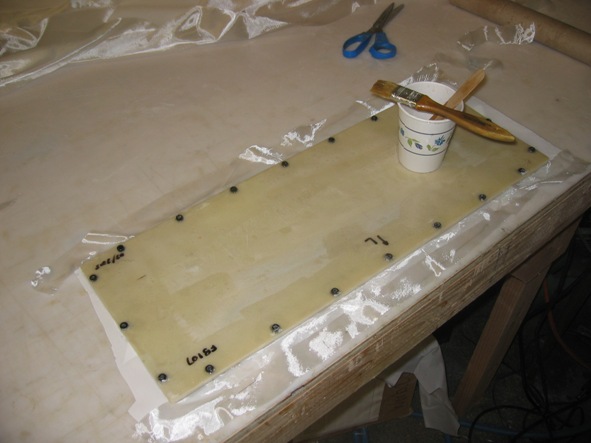 A strut cover with spacers installed. A light layer of fiberglass secures the edges
---
Home
Builder's log
---
All content not otherwise protected is © 2004 - 2023 by Andy Werback
EAA Chapter 62 provides this builder's log as a service to its members so that those who would like to build an aricraft can learn from those that do.
Questions and Feedback can be sent to Webmaster.
---
Web hosting donated by Hurricane Electric.