Home
Builder's log
---
Andy Werback's Legacy Project : Setting up at RHV
11 - 30 - 2004
November was mainly a transition month - getting tools (epoxy pump in particular), work benches and shelves, and setting the fuselage and wings up on supports. The supports are just plywood with 2x4, covered with foam (used to insulate pipes). The fuselage support is intended to allow rotating the fuselage later on, and is flat/level for installing landing gear and checking control surface movement.
I started some simple things, like the canopy gas struts and the fuel drain fairings.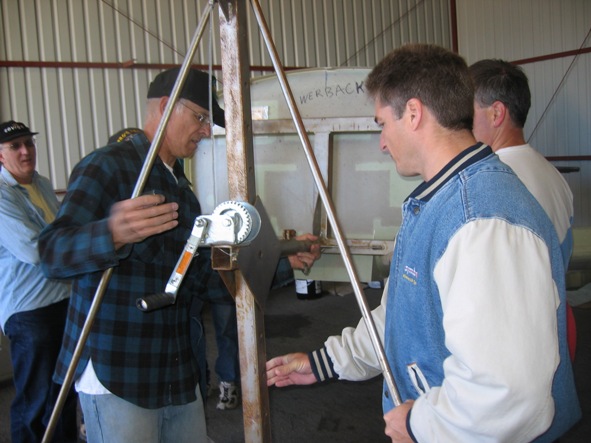 Putting the fuselage on the rotisserie (temporarily)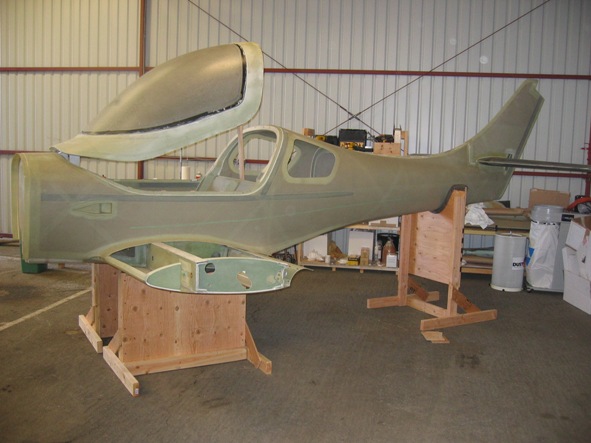 Stands are installed and the rotisserie is removed (I'll build a simple one later)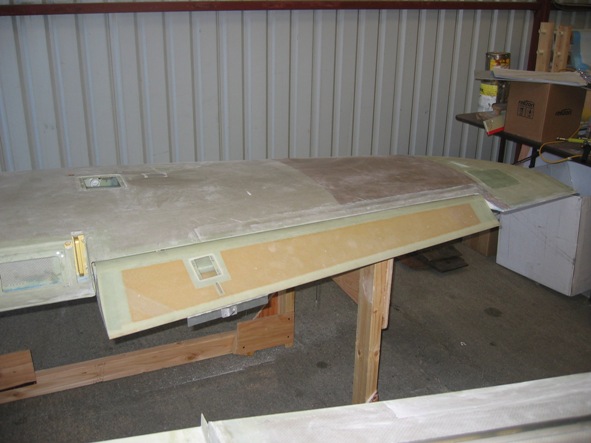 Wings are also on stands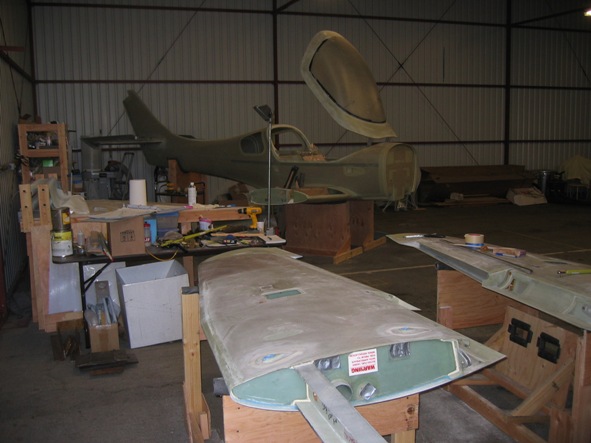 Things are pretty complete, starting on the fuel drain fairings
---
Home
Builder's log
---
All content not otherwise protected is © 2004 - 2023 by Andy Werback
EAA Chapter 62 provides this builder's log as a service to its members so that those who would like to build an aricraft can learn from those that do.
Questions and Feedback can be sent to Webmaster.
---
Web hosting donated by Hurricane Electric.