Home
Builder's log
---
Andy Werback's Legacy Project : Closing the tail, seat Installation
10 - 28 - 2004
While the wings were curing, we went back to the fuselage/tail. The horizontal was installed, and the left side of the vertical stab was closed out. After that had cured, we cut the rudder along the hinge line and installed the leading edge of the rudder. Finally, we bonded in the seat rails. A pretty fair amount of progress for 2 weeks!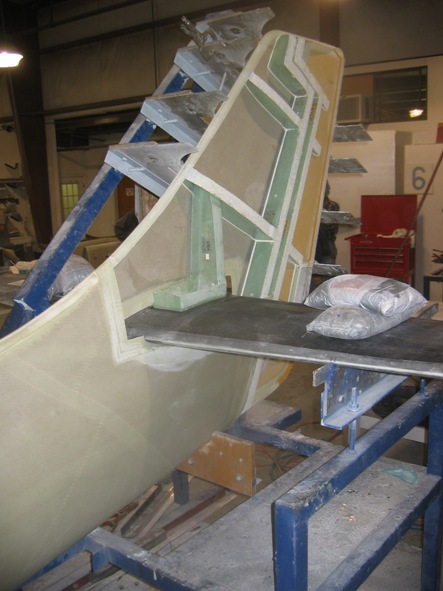 Installing the horizontal stab in the jig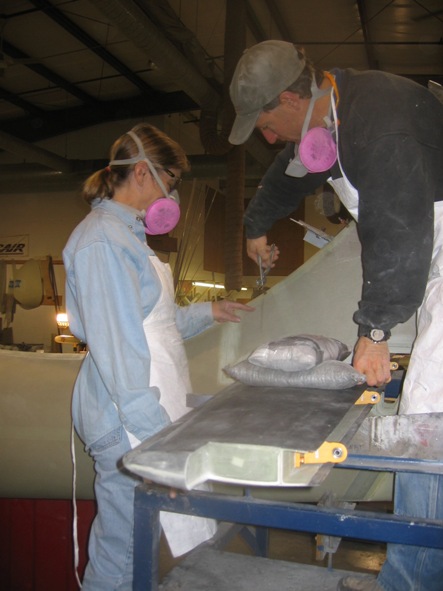 Prepping for the closeout of the vertical stab and rudder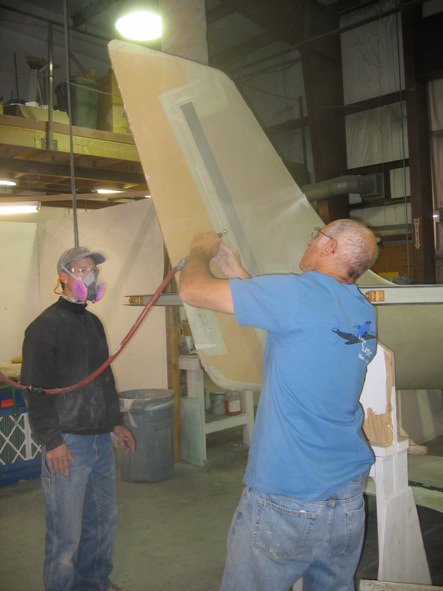 We've removed the fuselage from the jig and are cutting off the rudder. Shouldn't I be the one wearing the respirator?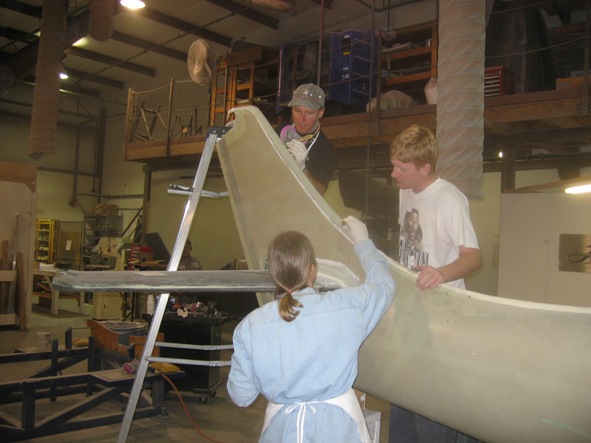 Sam, Tom and Marcus applying the BID tapes. Nice job on this BID and the horiz stab BIDs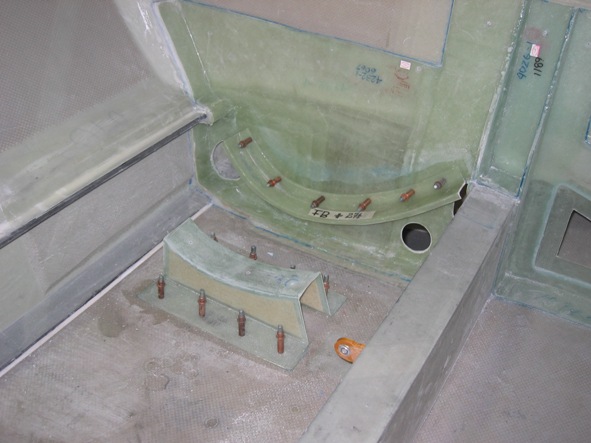 Detail of installing the seat rails. Didn't have time for this to cure before loading on the trailer - sure is hard to get the clecoes out when the flox has cured
---
Home
Builder's log
---
All content not otherwise protected is © 2004 - 2023 by Andy Werback
EAA Chapter 62 provides this builder's log as a service to its members so that those who would like to build an aricraft can learn from those that do.
Questions and Feedback can be sent to Webmaster.
---
Web hosting donated by Hurricane Electric.